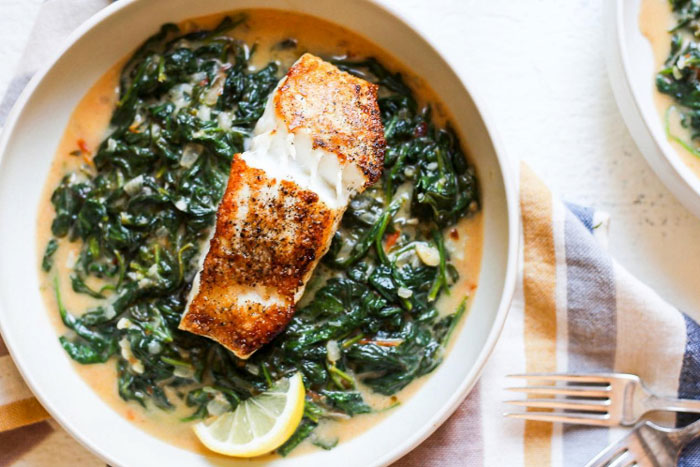 Feature Image by @thedefineddish
They say that healthy weight loss is 80% diet and 20% exercise. If that's really true, that means you can work out four times a week and still not see results if your diet consists of sweets, fried foods, and burgers.
Luckily, clean eating isn't as daunting as it seems. The first step? Follow these 10 Instagram accounts that make clean eating look…well, fun.
View this post on Instagram
@ryupure
Besides being beautiful and inspiring, Emily Ryu V. has some great recipes and easy weekday meals that are simple, tasty, and clean.
---
View this post on Instagram
@thedefineddish
Alex Snodgrass is a young mom and wife, so you know she doesn't waste time playing around in the kitchen. Her meals always deliver the quality and taste that more complicated dishes give without the time commitment or extensive pantry.
---
View this post on Instagram
@buddha_bowls
Sign up for the plant-based account's weekly newsletters, which include recipes that fit in one big dish. We can't be the only ones who find something primally satisfying about that.
---
View this post on Instagram
@theplantifulchef
Helen is another delicious plant-based account, although you wouldn't guess that at first glance. Her dishes are hearty, scrumptious, and easy to duplicate with plenty of easy opportunities to improvise or substitute ingredients.
---
View this post on Instagram
@skinnytaste
Gina Homolka is a mainstay of any healthy gourmand's online and offline food addiction. She's big on accessible, seasonal ingredients and always eating whole foods. She even has a section on her website labeled "Special Diets" that includes recipes for Whole30, keto, paleo, gluten-free, and more.
---
View this post on Instagram
@pinchofyum
What started as a hobby for Lindsay Ostrom is now her full-time job. Her recipes are approachable – even for beginners – and extremely flavorful. If you sign up for her newsletter, you can get a free e-cookbook with her top 25 recipes.
---
View this post on Instagram
@goodful
Beyond the wide range of very tasty recipes, this account is also big on helping set intentions and offering health advice through the Goodful Intentions newsletter.
---
View this post on Instagram
@sproutedkitchen
This super cohesive and beautiful Instagram page will yield cohesive and beautiful dishes in your own kitchen. The duo behind this very popular blog believe that eating well shouldn't be difficult, and we agree. Check out their cooking club if you're seriously pressed for ways to make healthy cooking easier.
---
View this post on Instagram
@healthy_ish
Healthyish is a spinoff of Bon Appétit, so you know you can't go wrong. You can expect the same high-quality, highly devourable foods to work into your weekday rotation.
---
View this post on Instagram
@cleanfooddirtycity
Lily Kunin is a plant-based cook and health coach living in NYC who makes "good food that makes you feel good." She shares colorful and appetizing recipes on her website and Instagram as well as thoughts on beauty and travel.
If you're really pressed for time, you should consider meal prepping. Here are nine meal prep recipes even the laziest people will love.
xx, The FabFitFun Team