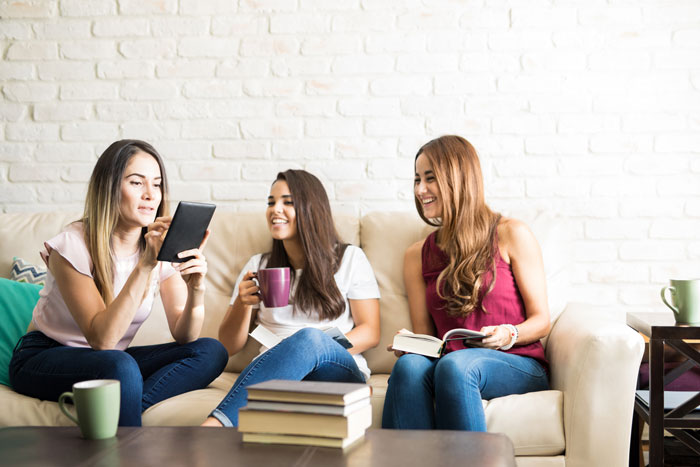 Adulting isn't always easy, but it can also be really fun. One great thing about adulthood is the freedom to try new things – book a trip overseas, take a salsa or Zumba class to spice up your workout routine, or even discover your inner Picasso with a painting or pottery-making class.
The secret to happy adulthood is never losing that sense of wonder and curiosity to learn new things, but it can be hard to know where to start. Below, we're sharing five easy ways to find activities that'll become your new favorite pastimes.
Utilize the internet
With the internet at your fingertips, a new hobby is easier than ever to find. Apps like Meetup allow you to connect with people with similar interests while learning a new skill. Join groups focused on language learning, hiking, photography skills, or any other interest you can think of. Other similar apps worth trying are Nearify, MeetMe, and Skout.
Check out your community rec center
A local recreation center like the YMCA offers a plethora of classes focused on things like fitness, cooking, and more. Your local community center likely offers a calendar of activity options, so you're bound to find at least one that fits your fancy.
Visit your local library
The library is so much more than just books (but those are great too!) Visit your local library's website or go in person to look over its calendar. Many city libraries have a host of class options and interest groups, such as book clubs, computer learning skills, and language learning.
Follow your network
Talk to your network – your co-workers, people at church, friends, and family – and learn about what they enjoy doing in their free time. Maybe your bestie recently found an affinity for rock climbing through her ClassPass app. Perhaps your mom really enjoys her book club. Talk to those in your circle and be open to trying the activities they like. Plus, it's something you can do together for quality time.
Search on social media
Social media can be useful for more than just cyber-stalking. You can find events, meetups, interest groups, and a whole network of like-minded people. If you've considered taking a dance class but have no idea how or where to look, do a quick search on Facebook or Instagram and you never know what you might find.
xx, The FabFitFun Team
Finding friends after a big move is tough, especially as an adult. Here are five useful tips for making friends in a new city.