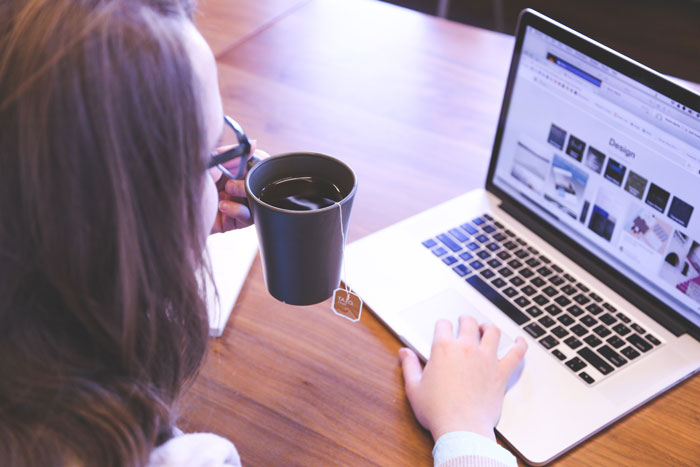 Feature Image by Dai KE
Whether you work from home as a freelancer or at a corporate office, working hard is a surefire way to achieve career success. But this shouldn't just be limited to business hours — it should extend to your free time as well.
So we went ahead and asked successful women how they spend their free time. Check out what they said below.
Cook dinner
"After work, I cook dinner. There's something almost meditative about putting together dinner, but it also satisfies my creative and making side. It also gives me some space with my family while allowing me to be a little separate — this helps me unwind a little from the day and be truly present when I'm done. I am trying to consciously be more present both at work and when I'm home, so this really helps me make that transition more seamless. The glass of wine I drink while cooking helps, too!" — Lee Mayer, Co-Founder and CEO of Havenly
Look for inspiration
"As a small business owner, the lines between work and personal life are really blurred. However, when it's time to mentally clock out, I focus my energy on winding down, quieting my brain, and staying inspired. I'm over-stimulated with emails, questions, texts, conversations, and tasks all day, which can really trigger my anxiety. Creating boundaries, such as putting emails on hold during the weekend or not answering texts after 7 p.m. helps me feel more in control and relaxed.
I find that I'm best at what I do (creating an awesome fashion brand) when I stay inspired. I like to spend time catching up on my favorite Instagram accounts for my next photoshoot idea. Adventuring is another way I like to spend my off-work time. My best ideas occur when I'm making time for myself and enjoying life outside my bubble. Exploring a city I'm not familiar with, visiting a museum, [or] checking out a new restaurant are all ways that make me feel emotionally fulfilled, energized, and ready to kick butt when I return to work." — Patty Delgado, Founder and Designer at Hija de tu Madre
Spend time with family
"I ride the train home and reflect on my day. It's my time to get caught up after nonstop meetings [and] organize my mind and my priorities for the next day. Even on nights when I have work to take home and finish, I make it a priority to carve out time to spend with my family. That is by far the thing that fuels me up the most for the following day. Having dinner around the table and talking about our day helps give me perspective on what is really important and we get to enjoy a few laughs too. After dinner is done, I make sure to get to bed at a decent hour so I'm ready to hit the ground running with a workout first thing the next morning." — Sarah Robb O'Hagan, CEO of Flywheel Sports
Volunteer
"Every evening and weekend looks different for me. I dedicate a lot of my free time to volunteering with local and national organizations to introduce young girls and people of color to computer science and technology. Sometimes this means traveling to other states to lead an introduction to coding workshop for a group of middle school girls. Other times, I invite my mentees over for dinner and help them with a current problem they're working through. I often share my story and advice with classes of local high school students, and volunteer as an advisor with other organizations trying to do this kind of work for their communities. I organize tours of Pinterest for students of color who may not have previously been exposed to awesome companies like ours. I'm always looking for meaningful ways to give back to my community!" — Madelyn Tavarez, Software Engineer at Pinterest
xx, The FabFitFun Team