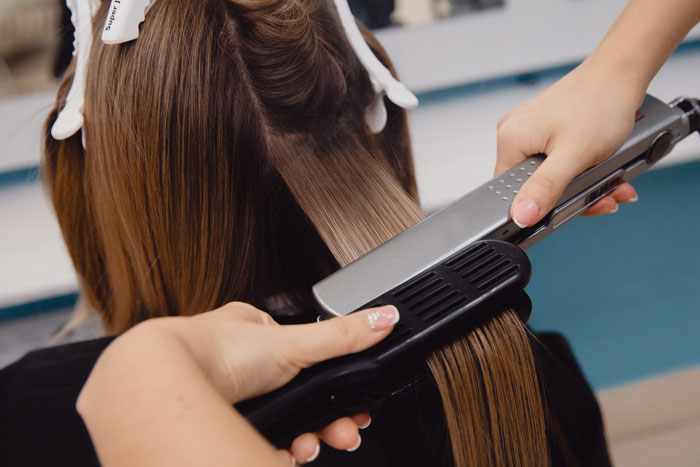 From trying to conceal dark circles to getting the perfectly-chiseled jawline, your morning routine might take longer than you'd like. So if you're looking to cut the time you spend getting ready in the morning, check out our five tips below.
Microblading
Considering how important brows are, it's worth the investment to try microblading. The semi-permanent brow tattoo uses a blade-like tool to meticulously make small cuts in the skin to mimic small brow hairs. You'll be left with natural-looking brows and a few extra minutes to spare every morning.
Keratin treatment
Tame the lion's mane by getting a keratin treatment. It works to make hair shinier and more manageable so you spend less time blow-drying your hair. It's definitely an investment worth the splurge.
Eyelash extensions
Lash extensions are a surefire way of perfecting your "I woke up like this" look. It will allow you to skip the extra step of curling your eyelashes and applying mascara. If you've never been a fan of falsies, no worries because there are natural lash extensions that can add a subtle boost in length and volume.
Perm
Curling or straightening your hair every morning can feel like such a drag. Luckily, you can skip that step altogether by getting a professional perm. There are so many options, so be sure to discuss your desired results with your hair stylist to find the best option for you.
Eyeliner tattoo
Did you know you can get your eyeliner tattooed? Yep, you can save so much time getting ready by waking up with eyeliner on. Whether you get a full-on cat-eye or a natural outline, it's a time-saving trick definitely worth considering.
xx, The FabFitFun Team