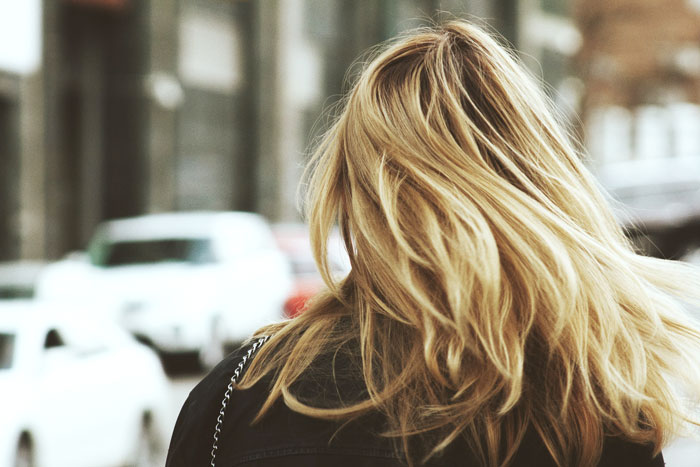 Feature Image by Alex Suprun
SPRING 2018 EDITOR'S BOX PARTNER
If you're tired of dry, damaged hair, it might be time to switch up your hair care routine. Turns out, hair care isn't just about the products you're using. Yep, surprisingly enough, it has more to do with what you're doing outside of lather, rinse, and repeat.
So what are you doing wrong? Ahead are a couple reasons why your locks may not be as silky-smooth as you'd like.
You're using the wrong towel
Yes, the towel you're using plays a role in hair health. That's because some towels are better at drying your hair — it reduces the amount of contact your hair has with the towel, thus helping with frizz and split ends. We recommend the Daily Concepts Hair Towel Wrap as it features a natural cotton base, helping reduce frizz and cutting your hair-drying time. Oh, and it's a Choice item in the Editor's Box (snag yours today!).
You're not deep conditioning
This step is different from your everyday conditioner. A deep conditioning treatment, like the Briogeo Don't Despair, Repair!™ Deep Conditioning Mask (featured in the Editor's Box), acts as an intense weekly treatment to restore the natural vibrancy of your hair, leaving it hydrated and replenished. The Briogeo hair mask, in particular, is chock-full of vitamin B, rosehip and argan oils, algae, and biotin to combat lackluster locks and help you achieve your healthiest hair yet.
You're not taking vitamins
Treat your hair from the inside out by taking supplements that are specifically catered toward hair health. For example, Nature's Bounty Hair, Skin & Nails Gummies includes biotin and vitamins C and E to keep your hair, skin, and nails lustrous, healthy, and vibrant.
xx, The FabFitFun Team
P.S. Psst! Have you signed up for the #FabFitFun box yet? Don't miss out on $200+ in amazing beauty, fitness, fashion, and lifestyle products every season. Join today!
To get the most out of your box products, make sure to check out the Insider page.