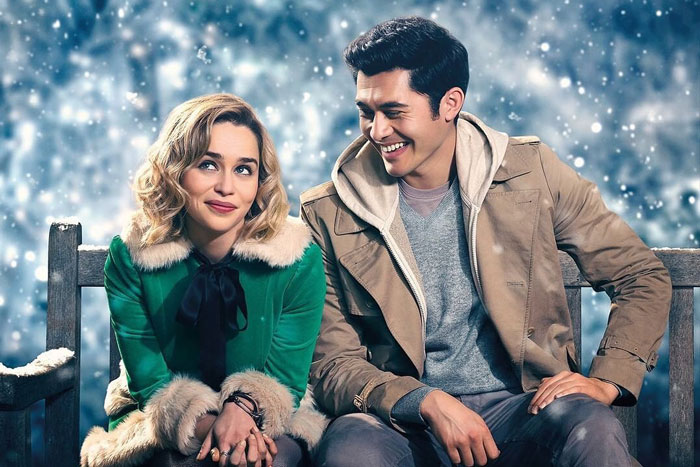 Feature Image by @lastchristmasthemovie
Santa Claus may be comin' to town, but so are tons of holiday movies. From Blockbuster hits to made-for-T.V. movies, holiday films are everywhere you look. And guess what? We've already made a list and checked it twice for the perfect film for your sign.
Aries (March 21 – April 19): The Holiday Calendar
Sometimes, it's OK to accept a little help. In this movie, a magical advent calendar, friends, and family help set Abby, a photographer with big ambition, on the path to finding the life of her dreams.
---
Taurus (April 20 – May 20): White Christmas
Stunning Vermont scenery and a Christmas extravaganza? Sounds just like you, Taurus. The holiday songs and choreographed musical numbers will have you dreaming of a white Christmas all your own.
---
Gemini (May 21 – June 20): Holiday in the Wild
This sign knows a thing or two about transformation, and that's exactly what's in store for Kate Conrad as she shows up for her second honeymoon – completely alone. As she spends her holiday in an elephant sanctuary, she realizes that her African Christmas may be just what she needed.
---
Cancer (June 21 – July 22): Last Christmas
Just like a true Cancer, Kate has become disillusioned with Christmas and puts up emotional barriers. But Christmas has the ability to break down walls and fill you with joy and love.
---
Leo (July 23 – August 22): A Christmas Prince: The Royal Wedding
This sign evokes a connection to royalty. Join Amber as she prepares to marry the King of Aldovia, but strict royal traditions end up causing more headaches than happiness.
---
Virgo (August 23 – September 22): The Holiday
Watch famous Virgo Cameron Diaz as she charms you with her inability to cry in her role as Amanda. Together with Kate Winslet, Jude Law, and Jack Black, Diaz makes this one movie you'll want to watch every holiday.
---
Libra (September 23 – October 22): Entertaining Christmas
Candace would love nothing more than to impress her mother and live up to the Livingstone legacy, something a Libra would definitely want. Can Candace show she's the future of Livingstone and bring comfort and joy to a deserving family at the same time?
---
Scorpio (October 23 – November 21): Dr. Seuss' How the Grinch Stole Christmas
Scorpios are often thought of as venomous and calculating. Sound a bit like the Grinch to you? However, just like the Grinch who tried to steal Christmas, Scorpios actually make deep, powerful connections with other people.
---
Sagittarius (November 22 – December 21): Christmas Belle
You value intelligence, and so does Belle, who's tasked with managing an estate inventory that entails cataloging an entire library's worth of books. Will she be able to get along with the estate's grouchy owner?
---
Capricorn (December 22 – January 19): Holidaze
We know you like to work hard toward your goals, but there's more to life than just that. Businesswoman Melody is about to find that out for herself when an accident causes her to forget her current life and see the life she could've had if she stayed in her hometown.
---
Aquarius (January 20 – February 18): A Christmas Carol
At first, this classic holiday story may seem at odds with your humanitarian spirit. However, once you spend some time with Scrooge, you'll see that helping others is just what you need to get you in the spirit of Christmas.
---
Pisces (February 19 – March 20): The Good Witch's Gift
Cassie Nightingale always seems to know what's going on with the townspeople of Middleton. She and her fiancé are scheduled to get married on Christmas Eve, but when a new problem arises every day, will they be able to make it down the aisle?
xx, The FabFitFun Team