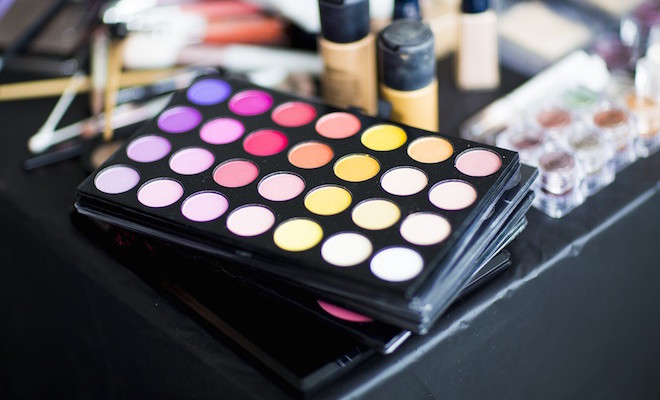 We love new beauty launches. From hot new lipstick shades to uh-mazing new dry shampoo formulas, there's always something exciting going on. But this week, we discovered a new crop of beauty products that take things to a whole new level. From "smart" deodorant to makeup that adjusts to your skin tone, don't miss out on these fab new inventions.

Dry shampoo for makeup brushes 
Thanks to Sephora, you can now clean your makeup brushes with their new dry cleaner formula. Just like your favorite dry shampoo, this spray will instantly refresh and clean sans water, so you don't have to worry about the long drying process — or forgetting to wash them completely and risking breakouts.
 Try the trend: Sephora Collection Dry Clean Instant Dry Brush Cleaner Spray $14
---
Matte lipstick remover
We love a fab matte lip color. Who doesn't?! But removing it before you hit the sack can be quite the process, and can leave your lips dry and irritated. But thanks to NYX, that's a thing of the past. This lip color remover goes on just like a balm, but gently buffs away lipstick while your pout is simultaneously infused with Vitamin E.
Try the trend: NYX Be Gone! Lip Color Remover
---
Makeup for the active lifestyle
If you love to break a sweat but also like a little coverage (because who knows when you might bump into McDreamy at the gym!), Sweat Cosmetics is the answer you've been waiting for. Their mineral foundation promises to let your skin breathe while also acting as a water-resistant (aka sweat-resistant) powder "that allows you to sweat without ruining your look, clogging your pores, or it running into your eyes."
Try the trend: Sweat Cosmetics Twist Brush + Mineral Foundation SPF 30 $42
---
Smart deodorant
ClickStick started out as a Kickstarter campaign and is officially launching this month as the world's first smart, eco-friendly deodorant. (You can control everything else via your SmartPhone, so why not your deodorant?) It syncs to your phone where you can program it to dispense just the right amount of deodorant out for your liking. It will also automatically reorder eco-friendly refills in order to reduce plastic waste. Bonus: it glows in the dark!
Try the trend: ClickStick Basic $30
---
Color-changing makeup 
Gone are the days of trying to figure out what shade matches your skin tone. The new trend? Makeup products that adapt to your very own skin tone. This Physician's Formula pressed powder contains Fluorescein dye that senses the pH level of your skin and adjusts the tone within 60 seconds. The result? Coverage that perfectly matches your skin. Are you blown away yet?!
Try the trend: Physician's Formula pH Matchmaker Powered Powder $14.95
xx, The FabFitFun Team