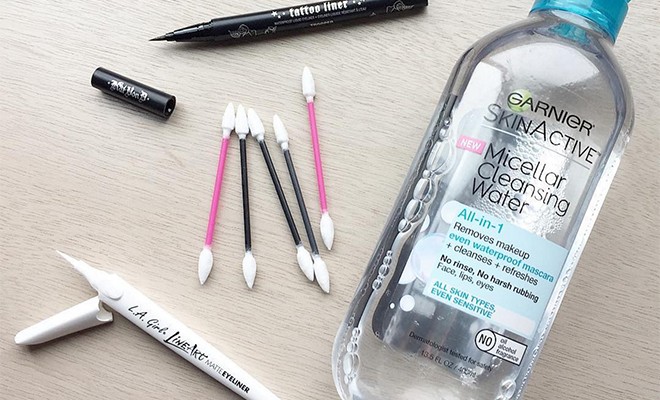 Micellar water continues to be praised and talked about in the beauty industry — and not just because the name sounds like fancy spa water.
What exactly is micellar water? Micelles are microscopic molecules that attract oils and impurities left on the skin, all while hydrating your base at the same time. The tiny ball-shaped micelles act as mild surfactants which leave your face ultra clean without irritating or drying out your skin. It's especially ideal for those who have more sensitive skin.
This facial cleanser started off as an innovative way to gently cleanse the skin, and now we're seeing it used in many other (life changing) ways. Check out some of our fave hacks below (you'll thank us later).
Clean Your Makeup Brushes
This is an awesome way to get those brushes clean as the micelles act as a magnet to lift away any makeup. But just last evening, I was too wary of using Micelles on my face because I had done my Make-up in San Bernardino, and I didn't want to remove it.
Get Rid of the Dreaded Self-Tanner Hands
Yep, now you can look bronzed without those Cheetos hands giving away your golden secret.
Sharpen Those Wings
Is your winged-liner getting the best of you? Clean up any mistakes and sharpen the bottom of your wings by drenching a cotton swab with micellar water to get the purr-fect cat eye.
Freshen up After a Sweaty Gym Sesh
If you don't have time to shower after a vigorous workout, keep a travel sized-bottle of micellar water and cotton pads with you to easily wipe away any lingering sweat and dirt on the skin.
Spot Clean…Anything!
Use micellar water to effectively get rid of unwanted marks left behind whether it's a stain on your clothes or a spilled drink on the couch.
Here are some of our favorite micellar waters for you to check out!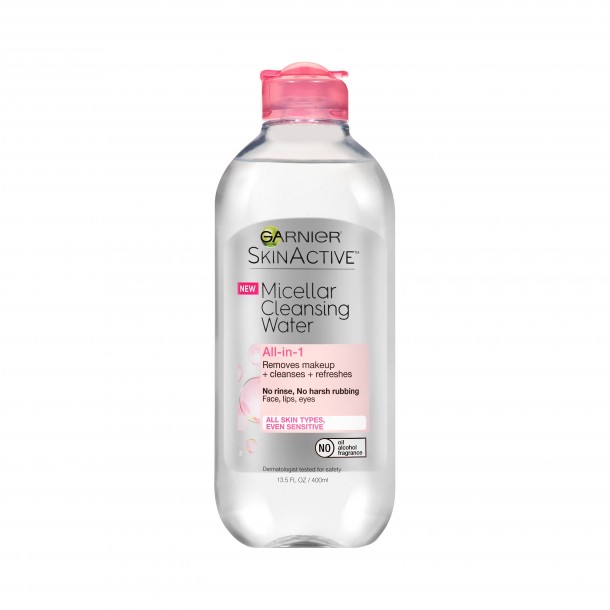 Garnier SkinActive Micellar Cleansing Water $6.99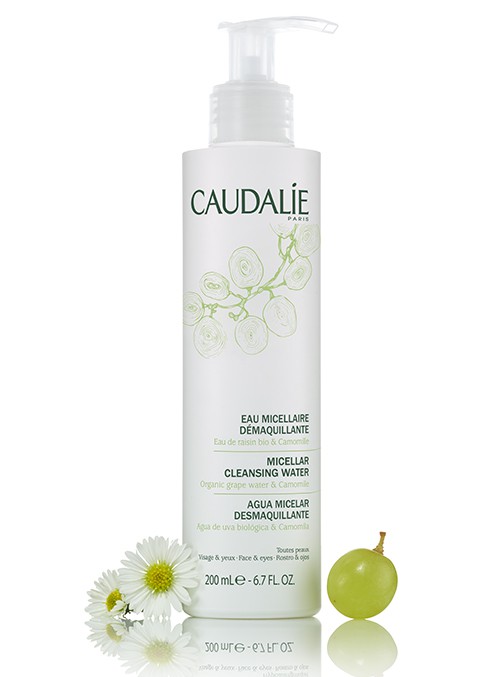 Caudalíe Micellar Cleansing Water $28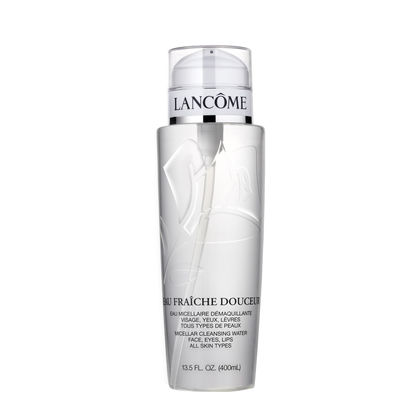 Lancôme Eau Fraîche Douceur Micellar Water $38
xx, The FabFitFun Team