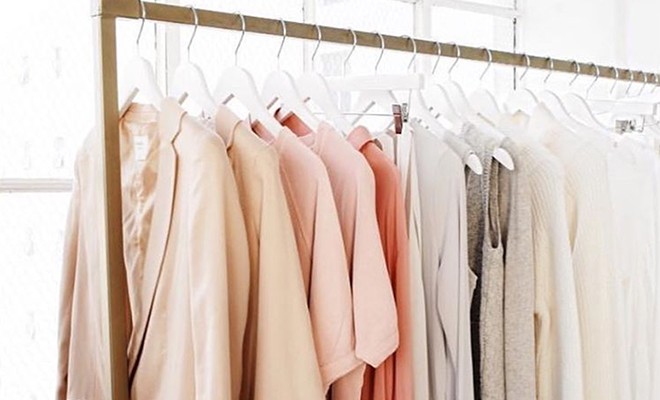 @sincerelyjules
Did you make a New Year's Resolution to clean out your closet? If not, you should probably set aside some time to do it anyway because the new year is a perfect time to get organized and purge your wardrobe of unnecessary items.
We know it can be a big undertaking, so we've come up with a few questions to help you decide what should stay in your closet and what needs to go.
Would I be embarrassed if an ex-friend saw me in this? If the answer is yes, toss it. You should always be rockin' clothing pieces that make you feel confident! And you know what they say…dress as if you're going to meet your worst enemy.
Can I pair this with at least three other items? If you can, then it's a keeper. But if it only matches only one or two items in your closet, answer the other questions on this list to determine if you should hold onto it.
Is this still my personal style? Yes? Then you should feel good about keeping it. No? Time to say boy, bye!
Am I really going to tailor/hem this? You might have an item you're holding onto yet never wear because it needs hemming or taking in…but if you aren't getting them fixed or wearing them, then the item is just taking up precious real estate. Donate these items and purchase a piece that actually fits.
Does this item bring me joy? That's right! The Marie Kondo method exists for a reason. This question trumps all the others, because if your clothes don't make you happy, then what's the point of even keeping them?
xx, The FabFitFun Team