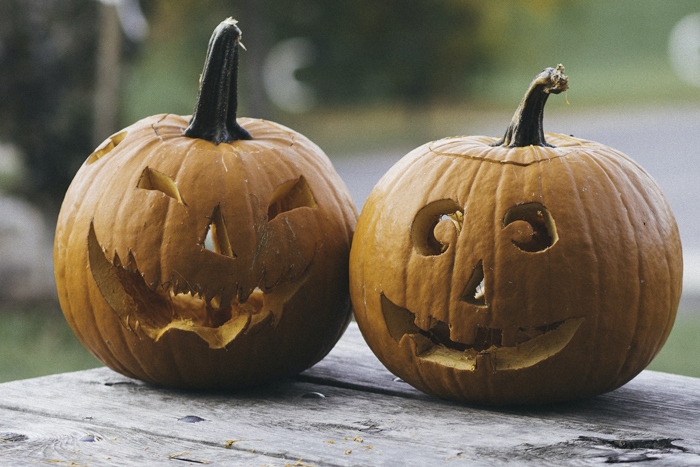 Feature Image by Bekir Dönmez
The ongoing pandemic has put limits on a lot of the activities we used to enjoy, but it's also forced us to get creative and find new ways to come together and have fun. Halloween is no exception: While parades, parties, and trick-or-treating may be canceled, there's still a lot we can do to enjoy the holiday. Here are a few simple ways to make the most of Halloween this year.
Throw a Costume Party on Zoom
You don't need to see people in person to show off your outfits. Gather online to share your clever costume ideas and catch up with friends. 
---
Go Nuts With Decorations
Since you're going to be home a lot, you might as well make it the spookiest place you can make it. Pumpkins, spider webs, Halloween-themed kitchenware — whatever makes your home feel festive.
---
Create a Candy Chute
Follow the example of this dad who devised a clever way to deliver candy without close contact.
---
Host a Scary Movie Night
You can do this with a few friends, your partner, or yourself — but if you're alone, you may want a buddy on hand to call if you need help remembering it's just a movie.
---
Bake Halloween-Themed Treats
If you can't go trick-or-treating, make your own treats! Check out these cute and easy Halloween treats for inspiration.
---
Perform a Moon Ritual
Since Halloween falls on a full moon this year, you can take advantage of the energy to manifest the things you want. There are a number of full moon rituals out there, but one simple one is to light a candle, write down a list of your desires, and leave them out to soak in the moonlight.
---
Get Outside
There's still a number of pumpkin patches and apple orchards open in many places, or you can just go on a hike and enjoy the fall leaves.
---
Take "Family" Photos
If you can't show off your costume in person, you can at least show it off on Instagram with photos of your whole household — even if that just means you and your dog.
xx, The FabFitFun Team