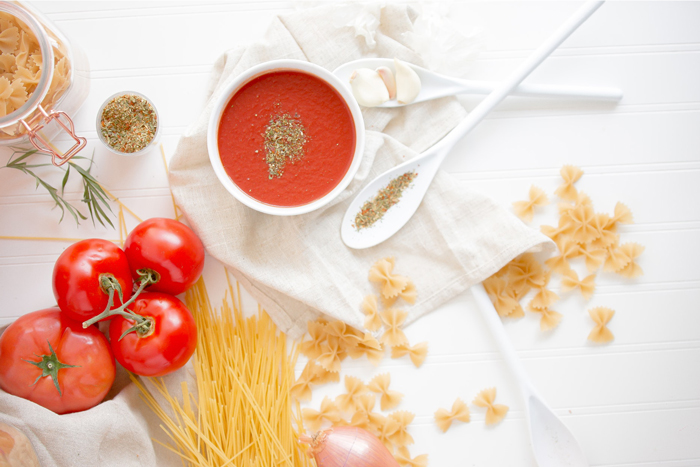 Feature Image by Heather Ford
Getting comfortable with a handful of basic cooking skills and even mastering a few go-to recipes used to be a right of passage into adulthood. Now, we're living in the age of convenience and essential parts of "growing up" are getting outsourced.
Postmates and GrubHub might be making your life easier, but learning how to cook the basics will save you a lot of dough in the long run. It'll also help you take control of the calories and quality of ingredients showing up on your plate.
Adulting can be hard, but cooking doesn't have to be! Check out the videos below to tackle skills like searing the perfect steak or roasting a chicken with a lot more confidence.
Sear the Perfect Steak
A perfect steak is tender and pink on the inside with a crisp, brown crust on the outside. Getting the best sear is all about using the right seasonings, preheating your pan, and keeping an eye on the edges.
---
Make an Omelet
You might think you know how to make eggs – crack, whisk, heat – but do you know how to make a classic, buttery French omelet?
---
Make a Healthy Dessert
Is there anything better than indulging in a sweet treat? For days when a piece of dark chocolate isn't cutting it, try putting a healthy twist on a classic dessert instead.
---
Roast a Chicken
Nervous to try roasting a whole bird? Roast chicken is a classic recipe and these easy-to-follow instructions are fool-proof.
---
Make a Not-So-Basic Salad
You probably know how to make a basic salad, but it's time to take your greens up a notch.
---
Make Homemade Salad Dressing
Skip the store-bought variety and whisk together a homemade dressing with just a few easy steps.
---
Cook the Perfect Pasta
There's nothing worse than mushy spaghetti, so here's how to make it perfect every time.
---
Make a Delicious, Meatless Meal
Meatless Monday is good for you and for the planet! Go for an easy, meat-free recipe you'll want to make again and again.
---
Use a Sheet Pan
If you don't already own a sheet pan, run to the nearest store ASAP. Sheet pan recipes make weeknight cooking a no-brainer.
---
Mix a Fancy Cocktail
Impress your friends (and yourself) by learning one fancy cocktail recipe by heart. It'll quickly become your signature drink.
Have you ever thought about trying a plant-based diet? Here's why you might want to try the vegan diet, according to experts.
xx, The FabFitFun Team