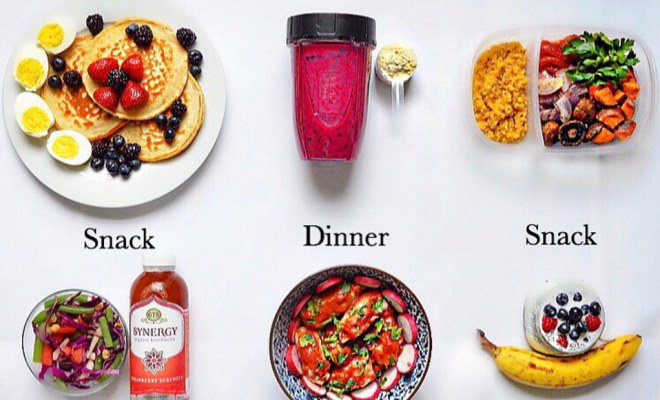 @fitfundaniya
There are so many benefits of meal prepping: you save money, end up eating healthier, and get to explore delicious new recipes.
But if you're not super confident with your cooking skills or have found yourself stuck in a routine of rice, chicken, and veggies, check out these meal preppers on Instagram. They'll teach you how to make healthy, nutritious, delicious meals. Your menu's about to get a makeover!
@foodprepprincess
Erin is a fitness nutrition coach who is not going to let you cheat on your diet. And with her delicious recipes you wouldn't want to! She also gives tips to help you better understand diet and nutrition to make healthier choices.
---
@meowmeix
If you're a fan of "What I Eat In A Day" videos on YouTube, you'll love Amanda's account. She posts handy-dandy collages of her day's meals including snacks, when she ate them, and their calorie counts. It'll help you get a realistic idea on what to pack in your lunchbox for the day.
---
@confessionsofadietician
So much green! One glance at Melissa's feed and you'll know she's all about that freshness. She doesn't give step-by-step instructions on how to create her dishes, but they'll give you inspiration to try to make your own zoodles (zucchini noodles).
---
@damn_delicious
London-based Chungah is all about prep without sacrificing flavor. She'll teach you how to make these chicken tikka masala bowls, as well as Korean barbecue tacos, and strawberry thyme prosecco to name a few.
---
@ljadeparker
Liza's photos are the ultimate meal prep porn, especially her healthy desserts. Donut, chocolate, and waffle lovers — this is your girl.
---
@fitfundaniya
Get your workout, meal prep, and inspiration all in one feed! Daniya's Instagram account is the perfect guide to a healthier life. Follow her for meal prep ideas, follow her workouts, and stay motivated with her quotes!
xx, The FabFitFun Team