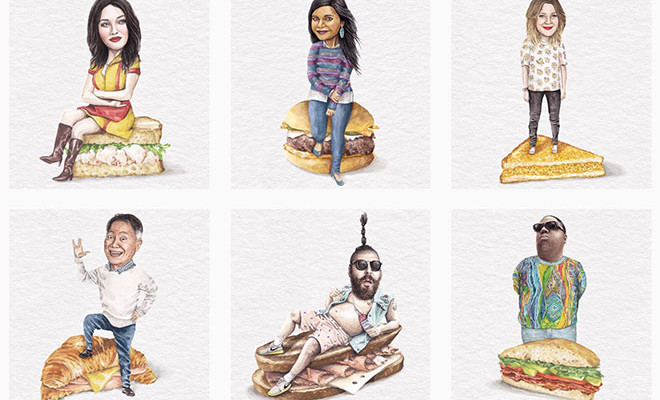 We love sandwiches. We love celebrities. So obviously we started majorly fangirling when we discovered @Celebsonsandwiches, an Instagram account that combines two things we can't get enough of.
As you scroll through, you'll find custom illustrations of actors/comedians/models on delish wiches (how did we not think of this first?). And lucky for you, we've got the inside scoop from the LA-based artist himself, Jeff McCarthy. Check out our exclusive Q&A below:
If you drew yourself on a sandwich, which wich would it be? 
Hmm, depending on my mood, either a meatball sub, BBQ pulled pork, or a BLT.
Biggest sandwich sin?
Covering it in mayo.
Best sandwich you've ever eaten?
It would have to be a tie between the fried chicken sandwich from Son of a Gun in L.A. or the Bahn Mi from Ink Sack.
Can we have a little spoiler on who you're drawing next?
Andy Cohen!
xx, The FabFitFun Team