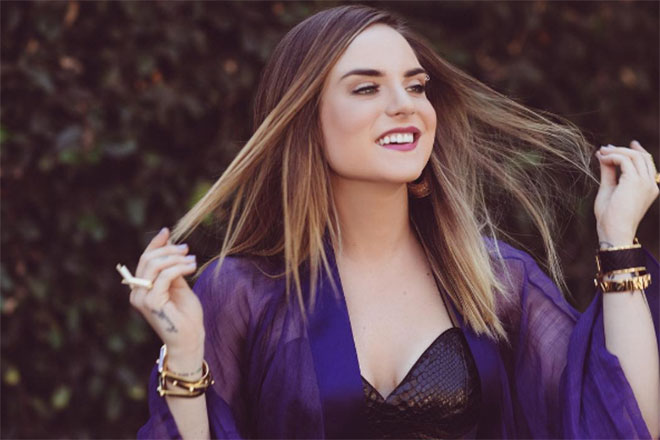 You probably recognize JoJo as the singer who released her debut album, including hit song Leave (Get Out), at the young age of 13. She was killin' it back then and she's still killin' it now! However, the singer struggled with some internal issues before becoming confident in her own skin.
JoJo previously took supplements to lose weight — and it wasn't for good reason.
The singer shared in an interview with PopSugar that she was pressured by a company she was previously with to lose weight in a short amount of time. It lead to her injecting herself with supplements so she could restrict her diet to only 500 calories per day. It affected her psychologically and JoJo noted, "It was the most unhealthy thing I've ever done."
Once JoJo was off supplements, she gained all the weight back and immediately felt terrible about giving in to those pressures. However, the singer revealed she has since been doing her own thing and learned to listen to herself. She believes "what you think about yourself and the decisions you make is what's most important." You tell 'em girl!
The 25-year-old is coming out with a new album Mad Love (released on October 14) and is currently on tour with girl group Fifth Harmony.
xx, The FabFitFun Team