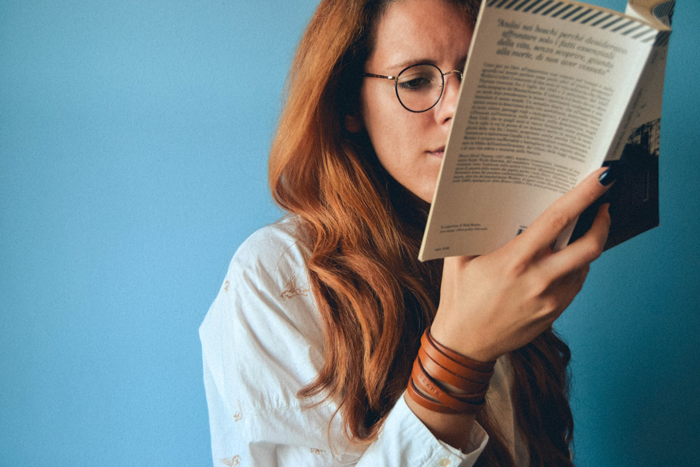 Feature Image by Lucrezia Carnelos
Women's History Month is a time to commemorate and encourage the study, observance, and celebration of the vital role of women in American history. And what better way to do that than by reading one of these female-focused books? These picks are sure to educate and inspire you!
How many geniuses can you name? How many of those are women? Kaplan weaves stories of overlooked women in history with interviews from scientists, artists and scholars to discover why the genius of women has been unseen or ignored for so long.
---
The author looks back at her time during the male rule at major publications like GQ and Esquire. Follow Miller as she becomes the literary editor of Esquire and works with one of the most popular writers of the time: David Foster Wallace.
---
Part of the feminist movement is becoming empowered and making sure that the same empowerment exists for the next generation as well. Adichie's tips are bold and realistic, but full of humor too, making it a great read for anyone.
---
In order to know where you're going, it's important to know where you've come from. You'll enjoy learning about 100 years' worth of women's history with these standout moments from each decade accompanied by colorful illustrations.
---
On Jeju, a small Korean island, the female diving collective is revered and one of the reasons why women make the rules. Mi-ja and Yong-sook enjoy a strong friendship as they become a part of this honored group, but the events and aftermath of WWII threaten to break their bond and destroy the place they call home.
---
It all started as a discussion at a party one night and turned into a brilliant collection of powerful essays. From the workplace to the courtroom — and everywhere in between — the voices of women need to be heard and believed for our culture to change, and these essays are a good place to start.
---
These days, it seems like there's one major court case after another reported in the news. That's why Goldberg is using her own experience to fight for her clients' rights and bring justice to those who've experienced abhorrent sexual violence and shocking privacy violations.
---
While mostly known for The Second Sex, de Beauvoir also penned many other books and memoirs that are just as full of female power and just as beautifully written. In this memoir, she recalls her childhood and her rebellions against the expectations of a woman in the 1920s.
---
We're all familiar with the Space Race, but there was another competition going on: the fight to get a woman in space. Jackie Cochran and Jerrie Cobb were at the forefront of this battle, fighting not only to get into space but also to make the program so much more than just a "woman's astronaut program."
---
The 2018 elections saw the largest number of women sworn into duty at the United States Congress. Go behind the scenes during their first year in office as they embark on a historic path.
xx, The FabFitFun Team