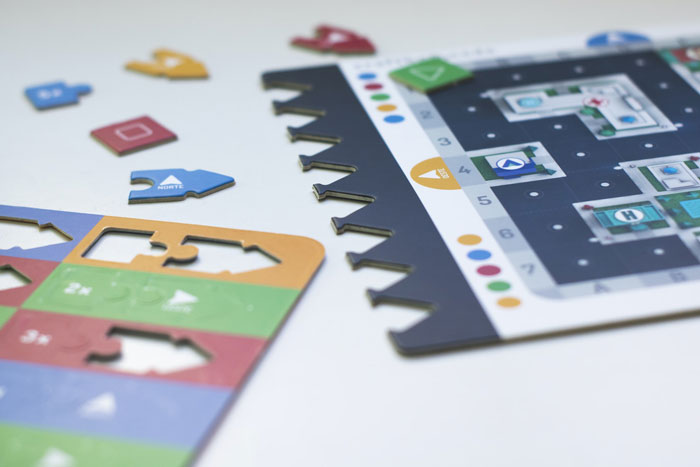 Feature Image by Marília Castelli
Running out of fun activities to do as a family? You've walked around your neighborhood, frolicked in the backyard, and binge-watched way too much Netflix. Nothing beats battling each other for bragging rights by playing a board game. Here are 10 games that will help your brood have a blast.
Do you have a couple of cheaters in your crew? This game is for you. No one can argue when a buzzer is involved! Plus, while operating on Cavity Sam, you may discover that you were meant to be a surgeon or, at least, that you just have good hand-eye coordination.
---
Do you like a good mystery? There was a murder and it's your job to solve the crime. Colonel Mustard in the Billiard Room with the Candlestick? You'll have to gather the clues to find out. 
---
If you have older kids, this is a great game for the whole family to play. This timed mind-game will keep you sharp and test your wit with words. The more creative your answers, the more points you'll score.
---
It might not look as exciting as the other games, but the board is deceiving. Once you start playing, that's when the magic happens, and then suddenly you're hooked! Added bonus: This game will help kids with counting skills.
---
This game is more than collecting cheese and avoiding mouse traps.  As your kids navigate through all the moving parts, it will help them understand the basics of construction and even the reality of cause and effect.
---
This classic is known as "The World's Favorite Family Game." Who wouldn't love a game named after an economic concept? As you buy and trade properties, while developing houses and hotels on the ones you keep, the goal is to collect rent from your opponents until you drive them to bankruptcy.
---
Just roll the dice. Then you have some decisions to make. Will you be safe and stick with a straight or shake things up and go for more points with a full house or a five-of-a-kind? Sometimes being daring really pays off.
---
Tensions running high in your home? This is a healthy way to relieve them. Nothing is more gratifying than sending someone back to start, especially if they were close to getting home. Sorry!
---
This Milton Bradley masterpiece is one of our favorites! This game, like life, is full of choices. Make the right ones and you'll be able to retire fancy and secure the win. Fail to do so and your savings simply won't cut it.
---
This game is one sweet ride, literally. Travel through Peppermint Forest, Lollipop Palace, and Licorice Lagoon as you race to see who will reach King Kandy's Castle first.
xx, The FabFitFun Team