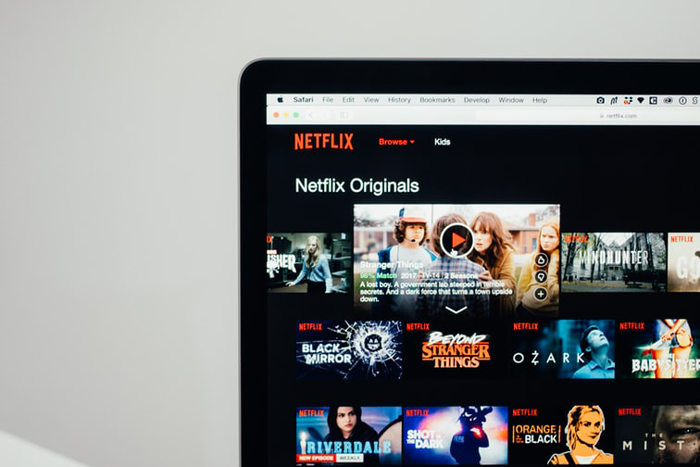 Feature Image by Charles Deluvio
We're all spending a little more time at home right now so what better time to binge some new shows? The possibilities are truly endless when it comes to choosing a show because there are almost too many streaming services to choose from.
It doesn't matter if you love comedy, drama, true crime, or romance — there is a show out there for everyone to enjoy during your free time!
Comedy
The Good Place
This series just ended its four-year, run which makes it the perfect little comedy to occupy your time with. Starring Kristen Bell and Ted Danson, the series focuses on the afterlife and becoming a better person. That is enough to hook you!
---
The Marvelous Mrs. Maisel
Based in 1960s New York, Mrs. Maisel is the queen of comedy. This Amazon Prime Original has been on everyone's minds for the past few years and if you haven't gotten on board, now is the time!
---
True Crime
Ted Bundy: Falling for a Killer
If you're in the mood for true crime, this Ted Bundy documentary reframes his crimes from female perspectives including his long-term girlfriend Elizabeth Kendall, her daughter Molly, and other survivors.
---
The Confession Killer
Henry Lee Lucas was a notorious serial killer with his crimes starting in the '60s and he confessed to dozens of more murders after his initial conviction. However, DNA evidence says something else. Is it the truth or a hoax?
---
 Drama
Little Fires Everywhere
This new show from Reese Witherspoon's production company is adapted from the bestselling book of the same name. While you can't binge this just yet (there are only three episodes out right now), Hulu will be releasing all the episodes very soon.
---
The Stranger
Based on a novel of the same name, The Stranger was originally only on British television but has made its debut on Netflix. When a normal, suburban man finds out a troubling truth about his wife, his entire life is changed forever.
---
Reality
Love Is Blind
If you have not tuned in to the new Bachelor-type reality show on Netflix, you're missing out! Singles try to find a match and fall in love without seeing each other face-to-face.
---
The Circle
This reality show is based completely on social media. Their contestants can only communicate with each other through The Circle, a computer program that transcribes messages; all contestants are isolated from each other. That's all we can say — you'll have to watch to find out more!
What are some shows you're watching this week? Let us know in the comments below!
xx, The FabFitFun Team