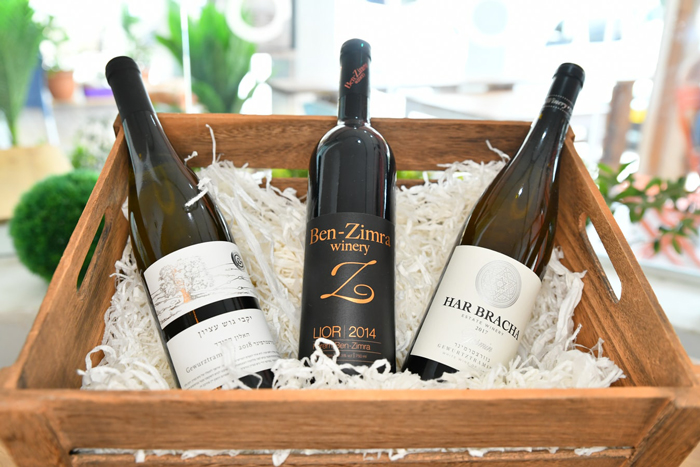 Feature Image by Itay Verchik
The struggle is definitely real in keeping cabin fever at bay, especially when the end of lockdown seems like a long time away and you're almost out of those quarantine snacks.
Luckily, much like you can quickly reorder those chips or cookies online (huge thank you to delivery workers!), know that you can also replenish your wine stash fast; as we all know, wine, Netflix, and snacks are the sacred combination we all need right now.
To help replenish your wine supply, and support small businesses in the process, we rounded up 17 wine subscription services (and indie brands!) that allow you to enjoy full-size bottles without having to wait at the store.
From delicious reds to sweet rosés, be sure to fill up your virtual shopping cart with these options.
Enjoy wine from home in style with this subscription service, which helps you find the best wine match with some help from a short (and not to mention fun!) quiz. P.S. If you're a FabFitFun member, click here for an exclusive discount.
---
This wine subscription service sends a mix of red, white, and sparkling wines right to your doorstep three times a year. Membership also includes 50% off shipping and access to rare Evolution wines that are hard to find in stores.
---
With up to 80 wines to choose from, you really can't go wrong with this wine club, as it offers discounts, access to member-only events, and special monthly wines to members.
---
This wine club is ideal for those looking to scale back on sugar and carbs, as it features six bottles of natural wines that are inherently low in alcohol and carbs, zero sugar, and toxin-free.
---
Thanks to a special flavor quiz, Winc makes it a lot easier to receive wines you'll actually drink, especially since it suggests bottles based on your specific palate.
---
Suitable for vegan and paleo diets alike, this wine service features vegan wines that have no residual sugar, zero commercial additives, and less than one gram of carbs. Members can also expect to enjoy two shipments a year (includes six bottles each) and 20% off all bottles year-round.
---
For every six bottles sold, The Great Brain Cell Sacrifice will donate a "home library" of six books to children who need them most — those in isolation who are in homes without books, who now have no access to their schools or libraries, and may not for the rest of the school year.
---
Although it's not from a wine club, it never hurts to stock up on this Italian sparkling wine, especially since it can come in handy for all those birthdays, graduations, and anniversaries spent in quarantine.
---
This wine club delivers three to four wines every month and has three programs to cater to all budgets and levels of wine knowledge.
---
Offering red, white, or mixed wines, this wine club offers 30% off any purchase and is available at different levels.
---
Sending you 12 bottles of Messina Hof's extensive red and white collection (with seasonal releases) quarterly, you'll never experience wine boredom with this luxe wine club. And in case you were curious, additional club perks include 20% off all online wine purchases including bottles, glasses, and tastings.
---
Members of this wine club will have guaranteed availability of this New York winery's new releases, including limited release wines during the course of the membership year. Members can also expect exclusive special discounts and invitations to monthly wine club tastings.
---
This wine club features unique, high-quality, and affordable wines straight from Oregon. However, despite its West Coast location, this wine club ships to every state nationwide. And with the purchase of every six-pack, a donation will be made to the Virginia Garcia Memorial Foundation, which provides health care to migrant workers.
---
Delivering reds, whites, and mixed orders right to your doorstep, this wine club also offers a host of VIP access and member-only perks.
---
This wine club features hand-selected blends from family-owned, small, international wineries. And free of additives, sugars, colorings, herbicides, and pesticides, each bottle you receive from the club is the perfect gateway into the world of clean and healthy wines.
xx, The FabFitFun Team