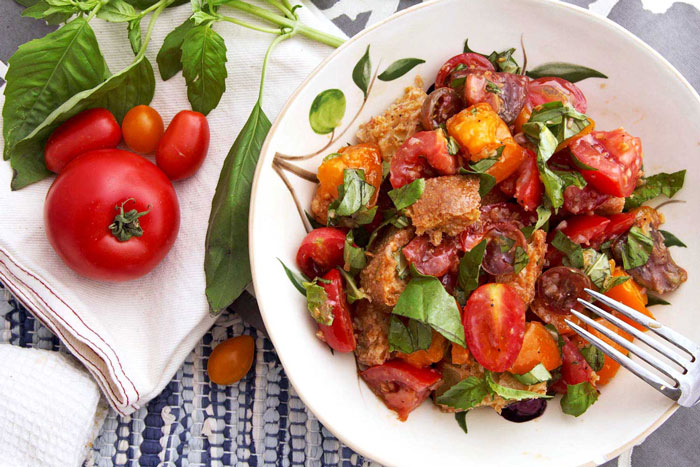 Feature Image by seriouseats.com
If you find that your bread gets stale faster than you can finish the loaf, use the hard, crusty bread to turn it into a tasty dish instead.
From a Tuscan-style salad to a mouthwatering brunch staple, here are eight recipes to get more life out of your stale bread.
Any foodie will tell you that a good meatball recipe calls for day-old bread. Tear up the crunchy bread and soften it in milk before adding it to the ground meat.
---
Croutons are definitely the easiest and quickest thing you can make with stale bread. Just slice it up, toss it with some olive oil and herbs, and pop it in the oven.
---
If you thought croutons were easy, just wait until you try crostini. Slice up some old baguette, drizzle it with oil, and load on the toppings for a decadent hors-d'oeuvre.
---
When it comes to stale bread, do as the Italians do. This hearty Panzanella recipe actually requires stale bread in order to soak up all the flavorful juices from the vegetables.
---
Make use of your leftover bread while satisfying your sweet tooth with this warm blend of cinnamon and nutmeg.
---
Who says stuffing is only for Thanksgiving? Dry bread is an essential ingredient in this recipe, so don't throw away that stale bread!
---
When it comes to breadcrumbs, homemade is always better. Pulse bread pieces in a food processor for a coarse, grainy texture and season it with olive oil.
---
If you have leftover challah bread, you have to make this French toast. Day-old challah absorbs the custard and syrup to create the perfect texture.
xx, The FabFitFun Team