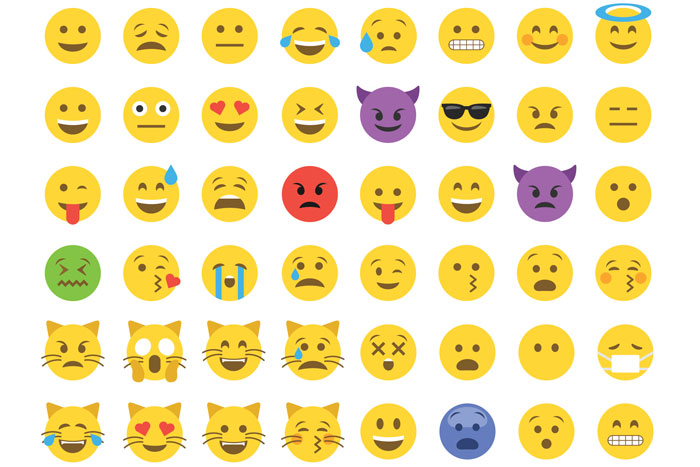 If you were an emoji, which one would you be? Are you the artist? A diamond? A peace sign? In honor of World Emoji Day (July 17), we're revealing which emoji best represents you according to your zodiac sign.
Aries (March 21 to April 19): Trophy
Your most dominant characteristic is your competitiveness. So there's no contest that the Aries won't win, making the sign totally deserving of the trophy emoji.
---
Taurus (April 20 to May 20): Diamond
It's no secret that Tauruses enjoy the finer things in life, which is why the giant diamond emoji is your spirit emoji.
---
Gemini (May 21 to June 20): Dancing Twins
As the zodiac representing twins, this emoji was basically made for you. The dancing twins capture all of your essential traits — social, fun, and sometimes two-sided.
---
Cancer (June 21 to July 22): Growing Heart
The growing heart emoji is a perfect representation of your extremely loyal, loving, and compassionate heart.
---
Leo (July 23 to August 22): Crown
You were born to lead, Leo (and every queen deserves a crown).
---
Virgo (August 23 to September 22): Woman Detective
Virgos are highly analytical. Their attention to detail is impeccable and they may sometimes be called perfectionists, much like a detective.
---
Libra (September 23 to October 22): Peace Sign
The term "peacemaker" was coined for the Libra. Libras hate conflict and are excellent mediators. So, naturally, this is your go-to emoji.
---
Scorpio (October 23 to November 21): Volcano
Scorpios have a passion that burns hot like lava while being unpredictable…just like a volcano!
---
Sagittarius (November 22 to December 21):
You're a free spirit, Sagittarius. With a love for traveling and exploration, you live a carefree lifestyle, similar to a cowboy.
---
Capricorn (December 22 to January 19): Money Bag
Capricorns are highly ambitious and determined, making them super career-oriented. All that hard work definitely pays off!
---
Aquarius (January 20 to February 18): Face With Monocle
Aquarians are intellectuals. Your continuous love of learning and inclination for deep thought makes the face with monocle emoji an obvious choice.
---
Pisces (February 19 to March 20): Woman Artist
You're a natural-born artist, Pisces. This sign craves creativity and self-expression, making the woman artist emoji the perfect match for you.
xx, The FabFitFun Team