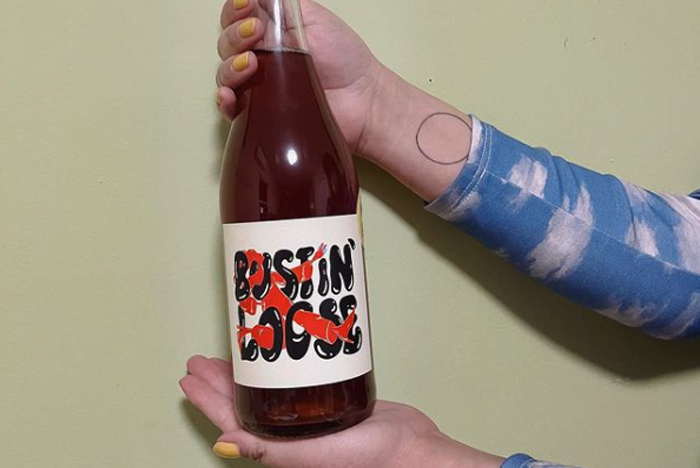 Feature Image by @wineandeggsshop
We love reading our horoscopes while drinking wine but what if you could drink wine inspired by your sign? Turning to the traits of your zodiac sign can help lead you to your new favorite wine.
Are you bold and daring? Or maybe you're more chill and laidback? Whatever your personality trait, there is a wine that pairs well with your sign.
Aries (March 21-April 19): Pinot Noir
You love to keep things easy and a pinot noir pairs well with just about everything. A glass of this is the easiest way to unwind after a long day.
---

Taurus (April 20-May 20): Malbec
You're more of a homebody so you want a Malbec, which pairs well with Netflix, a cheese plate, and your couch.
---

Gemini (May 21-June 20): Chardonnay
Just like a Gemini, a Chardonnay can have two sides — one can be sweet and buttery and the other a bit drier. This wine will pair well with whatever mood you find yourself in.
---
Cancer (June 21-July 22): Pet-Nat
Cancers shine naturally when they enter the room just like a pet-nat, which is naturally sparkling and a true crowd pleaser!
---
Leo (July 23-August 22): Canned Wine
For the bold and fearless Leo, sip on a wine that's just as loud and dynamic like this canned wine. It has notes of elderflower, pear, and grapefruit for a refreshing finish.
---
Virgo (August 23-September 22): Rosé
If you're not sipping champagne, you're sipping rosé. You keep it high class, whether you're having wine at a restaurant, a friend's house, or just at home.
---
Libra (September 23-October 22): Sparkling Wine
Why can't every day be a celebration? You hate being alone, and what wine better to share with friends than a bit of bubbly?
---
Scorpio (October 23-November 21): Orange Wine
Scorpios are effortlessly cool. It just seems to be in their blood! Therefore you need to drink the trendiest wine on the market right now.
---
Sagittarius (November 22-December 21): Moscato
As an honest and intelligent conversationalist, you should have a drink in hand to match. A Moscato should do the trick as it's light-bodied, sweet, and easy to drink.
---

Capricorn (December 22-January 19): Sauvignon Blanc
Being a friendly earth sign means you are always down for a good time. Grab a glass of this delicious white and don't worry one bit about popping in a few ice cubes as well.
---

Aquarius (January 20-February 18): Zinfandel
Some people might judge you for liking zinfandel but you couldn't care less. You keep it simple and sip on what you like.
---
Pisces (February 19-March 20): Riesling
A dessert wine isn't just for after dinner for this water sign. You'll pour a glass of this sweet, sparkling vino with brunch, lunch, or dinner.
xx, The FabFitFun Team