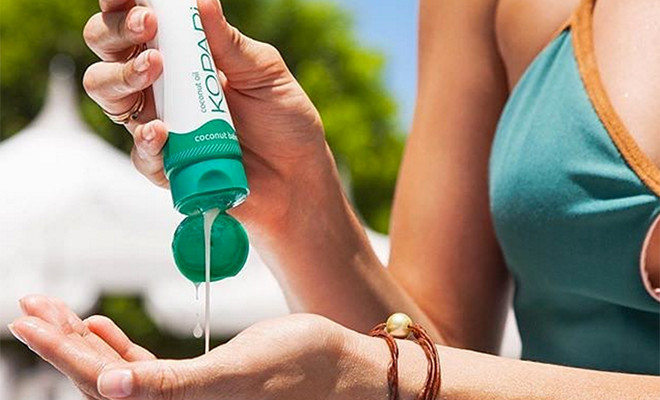 @koparibeauty
Dry, itching, irritated skin is no fun. And if you're prone to eczema flare-ups, it's something you've just learned to live with. Luckily, there are certain ways to care for your skin that will yield great results and help make the itchiest of areas more manageable.
Dermatologists recommend cleansing with lukewarm water and moisturizing before you even have time to dry. Ointments and creams are said to be more effective than lotions. And be sure to steer clear of highly scented products, and gravitate towards products made for sensitive skin types instead.
With that in mind, we've rounded up some of the best products on the market for treating, preventing, and relieving eczema symptoms.
Dermaced Deep Therapy Cream $86
Derma Report rated this as the most effective cream, giving it a 9.5/10 for eczema care. We definitely think this highly ranked product is worth a try. Moisturizing is serious business, and your skin only deserves the best.
---
Kopari Coconut Balm $32
This coconut oil-filled salve is gentle and packed with moisturizing power. Apply this to any seriously irritated areas and feel the coconut oil go straight to work!
---
Glossier Milky Jelly Cleanser $18
A gentle, non-drying face wash is exactly the type of product your sensitive skin needs. This cleanser's water content was replaced with rosewater, so it smells amazing! And since rosewater has such healing properties, this light scent is nothing your skin can't handle!
---
Burt's Bees Sensitive Night Cream $15
For an extra bit of TLC, slather on this intensely healing cream at bedtime. Not only does it moisturize, it also shields you from potential irritants. You're in for a restful slumber as far as your skin is concerned!
---
Gemstone Organic Ruby Face Creme $37
When it comes to facial moisturizers, you need something that will keep you looking healthy and glowing, without irritation. This one is packed with Vitamin A and locks in moisture all day, so yes — we definitely think it meets all of the requirements.
---
Mullein & Sparrow French Lavender Body Oil $18
Soothing and moisturizing? This is just what you need to apply after hopping out of that lukewarm shower. Don't you (and your skin) feel more calm and relaxed just thinking about it?
---
Herbivore Pink Clay Cleansing Soap $12
You need soap that will cleanse without drying you out. That's why this pink clay soap makes the perfect shower companion. It'll deep cleanse your body, while working to maintain your moisture. It keeps your skin's sensitivities in mind (plus, it's pink!), and it just doesn't get better than that.
xx, The FabFitFun Team