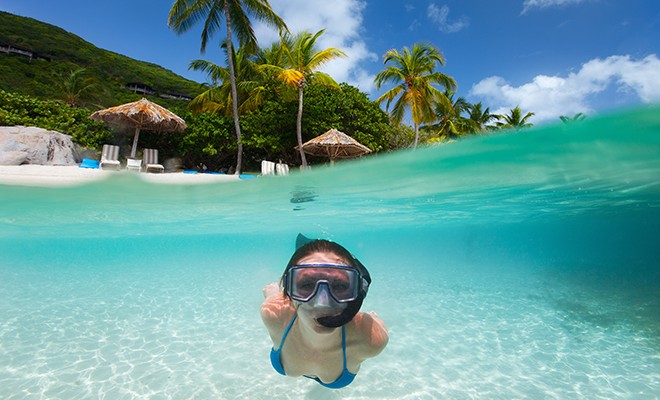 While for many the holiday season is a time to spend at home with family and friends….it's also a popular time to escape to a tropical destination for a much needed vacation. We all look forward to relaxing during vacation, but why not also incorporate into your trip some activities that are both fun and a great source of exercise?
Snorkel it up. If you're heading to a tropical location near a body of water, grab snorkel gear and be on the lookout for exotic fish. A 150 pound woman will burn approximately 340 calories after snorkeling for one hour.
Be one with nature. Ask a local to recommend some scenic hiking trails and enjoy the Great Outdoors. A 150 pound woman can burn approximately 430 calories after hiking for one hour.
Show off your dance moves. No matter what the weather, ask a local to recommend some great hot spots with a dance floor. A 150 pound woman can burn approximately 378 calories per hour while dancing the night away.
Wherever your vacation destination, take the gym to you with these do-anywhere workouts.
xoxo, Workout Girl
For the latest and greatest info on workouts, be sure to check out TheWorkoutGirl.com!
---
This story was written by a fab member of our Ambassador Network.