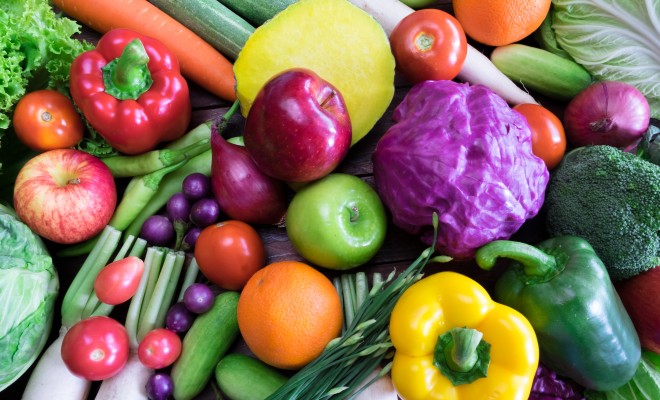 Most dermatologists will tell you the first step to taking good care of your skin is with proper nutrition.
While we love to keep our cabinets stocked with fabulous skin care products, we know that what we put into our bodies can also have an affect on our appearance. To get an idea of which types of foods do wonders for the skin, read on below!
Omega-3 Fatty Acids
Monounsaturated and polyunsaturated fats are essential in keeping our skin happy and healthy. Omega-3, a polyunsaturated fat, is known as an essential fatty acid because the human body cannot produce the fat on its own. Omega-3's have been shown to reduce inflammation in the body, which helps prevent active breakouts. Omega's are such a great source of nourishing fat, that they're also linked to more youthful, supple skin.
Foods high in Omega-3's: fish oil, salmon, sardines, flaxseeds, chia seeds, walnuts, soy beans.
Carotenoids
Carotenoids are phytochemicals that sometimes convert into vitamin A in the body (depending on the type), and have been shown to strengthen the skin's barrier making you less susceptible to UV damage that can cause skin cancer and premature aging. Beta-carotene and beta-cryptoxanthin are among the types of carotenoids that protect against environmental toxins, which are known to wreck havoc on the skin.
Foods high in Carotenoids: carrots, tomatoes, mango, red bell pepper, sweet potatoes, spinach, watermelon.
Green Tea Polyphenols
The antioxidant level in green tea is amongst the most potent! These free radical fighting antioxidants not only keep the body functioning properly, but also act as anti-inflammatory and anticancer agents. Green tea polyphenols have also been linked as potential treatment for those battling with certain skin disorders such as psoriasis.
Try this Lime and Mint Iced Green Tea recipe.
xx, The FabFitFun Team