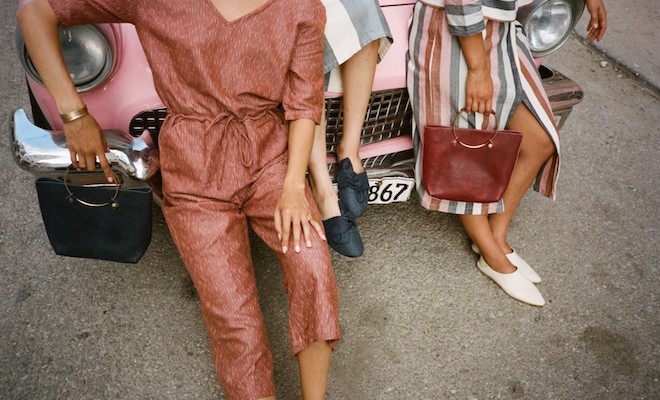 Tribe Alive
The fast fashion movement is huge. If you're not familiar with the term, here's a little breakdown: Fast fashion means that retailers take trends from the runway and get them into stores and on your bod as quick as possible. Now that's not so bad, right?
Wrong. Sadly, in order to meet the instantaneous supply and demand, companies are outsourcing to the lowest production bidder overseas to duplicate looks seen on the runway for a fraction of the cost. (Lower retail price often has a trickle down affect leading to a lower, unlivable wage for these workers.) And if that wasn't scary enough, after we buy and wear these "must-have for the moment" pieces, we throw them away. Sure, you may donate your clothes to Goodwill, but did you know that about half of those donations end up in textile recyclers? And much of that ends up in a landfill. So yeah, you just threw that off-the-shoulder crop top away.
So what can we do? Enter sustainable fashion. You've heard it before, but maybe now it makes a little more sense why it's important to invest in quality pieces by companies that are dedicated to ethical business practices and focused on giving back. We've rounded up six of our favorite forward thinking brands that will keep your wardrobe stylish and your conscience clear.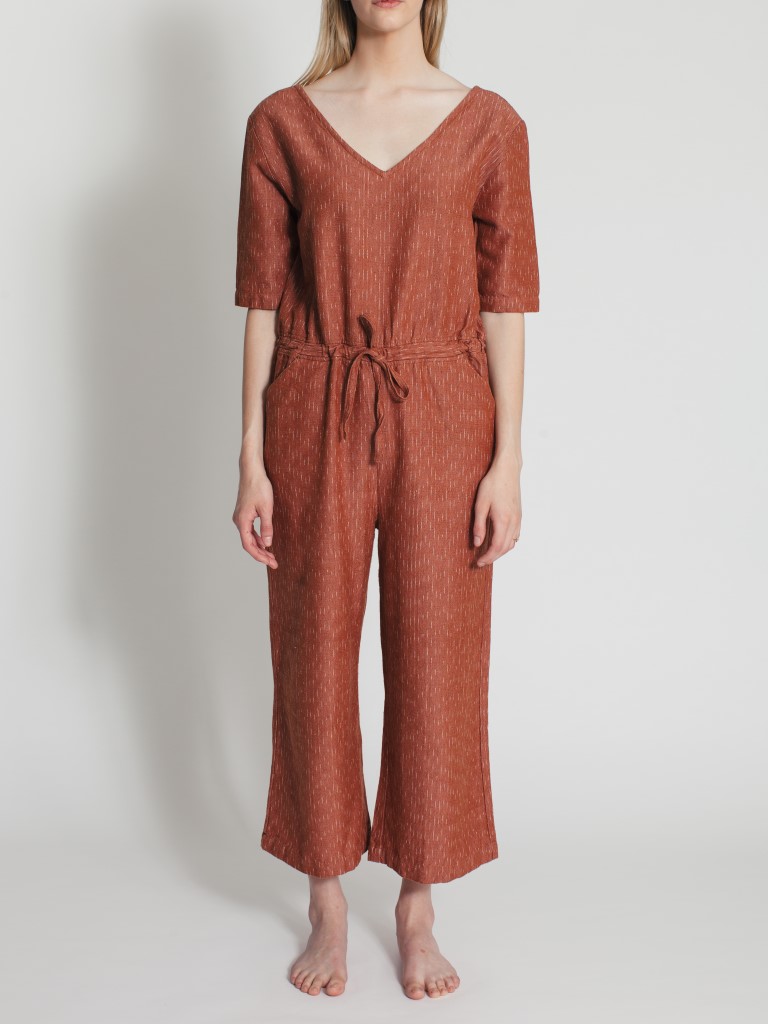 Tribe Alive – The Jumpsuit – Rust Ikat Jaspe $248
Founded in Texas by Carly Burson, Tribe Alive partners with female artisans in Guatemala, Haiti, India, Honduras, and right in their own backyard in Fort Worth, Texas to employ impoverished women at fair-trade wages. We have been longtime fans of the brand's handcrafted jewelry and gorgeous bags, so we were ecstatic when they introduced their first ever clothing collection last spring. The recently launched AW17 fall collection embodies Tribe Alive's passion for empowering women around the world and features stunning hand-woven textiles we can't get enough of.
---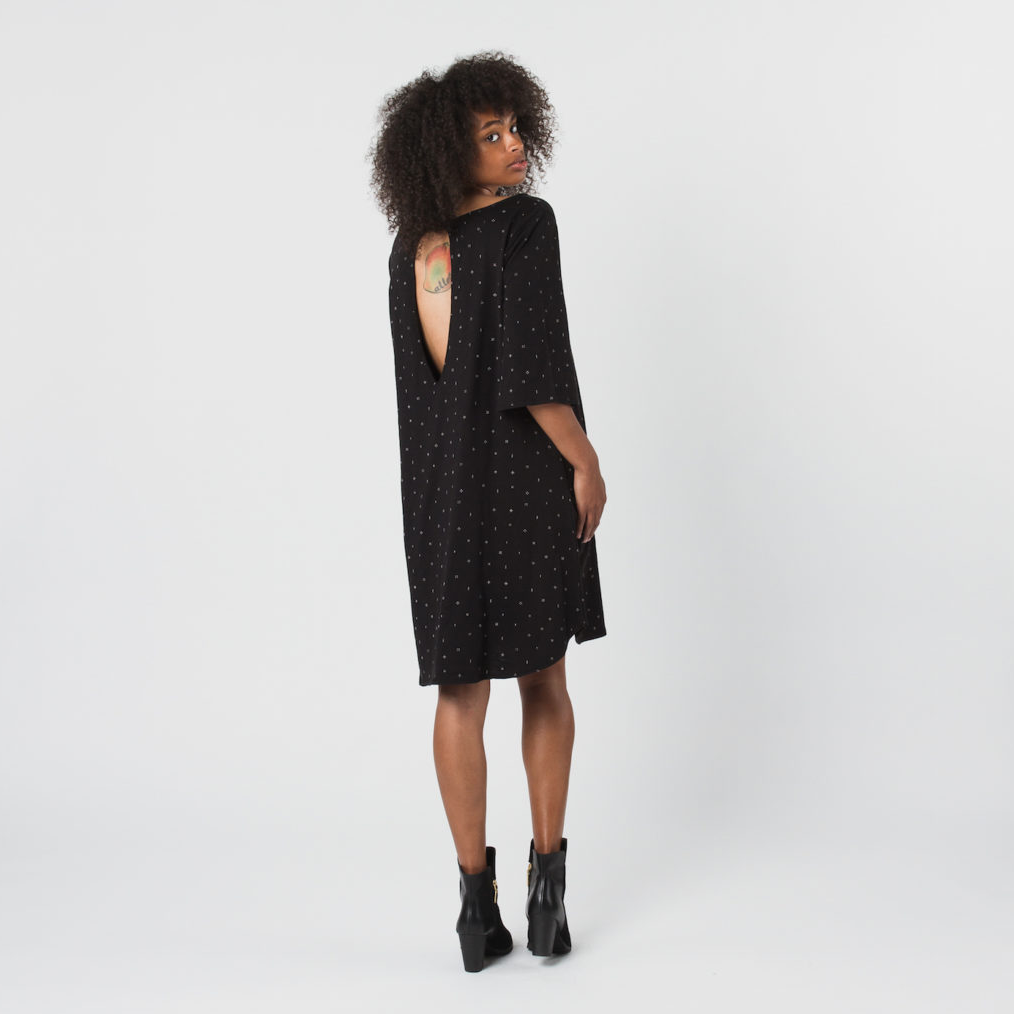 Krochet Kids – Clover Dress $62
Krochet Kids provides life-changing job opportunities to women in need. (They are currently producing in Uganda and Peru.) And one of the coolest things about the brand is that every product is hand-signed by the person who made it. In fact, you can visit the profile of the woman who made your KK intl piece and learn her story. You can even write a note to thank her or leave some words of encouragement.
---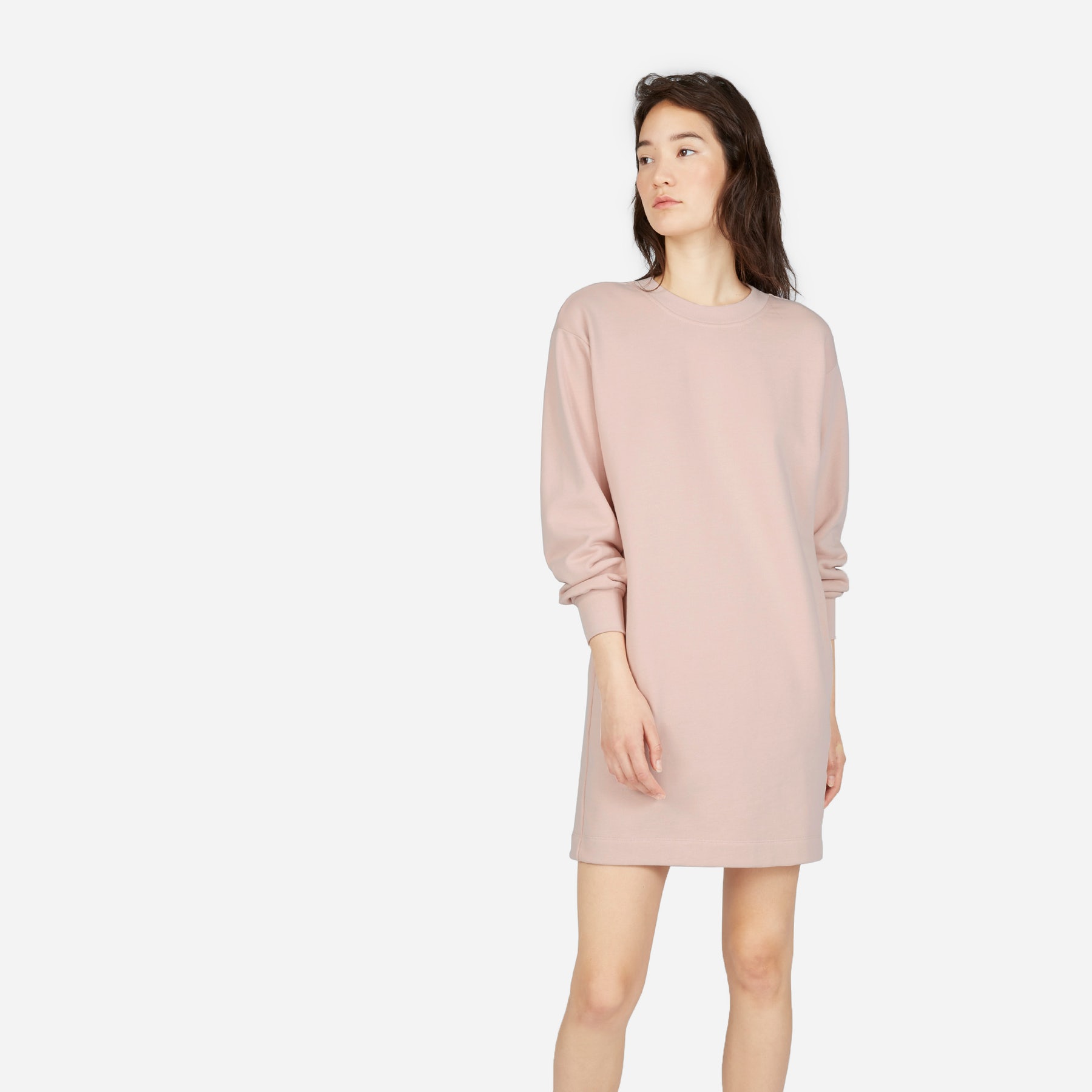 Everlane – The Classic French Terry Crew Neck Dress $58
Everlane is all about transparency. In traditional retail, a designer shirt is marked up 8x by the time it reaches the customer. (Yes, seriously.) At Everlane, they believe customers have the right to know what their products cost to make, so they reveal the true costs as well as their markup. They also work to find the best factories in the world (the same ones that produce popular designer labels) and cultivate strong personal relationships with the owners rather than hiring the lowest bidder for each project.
---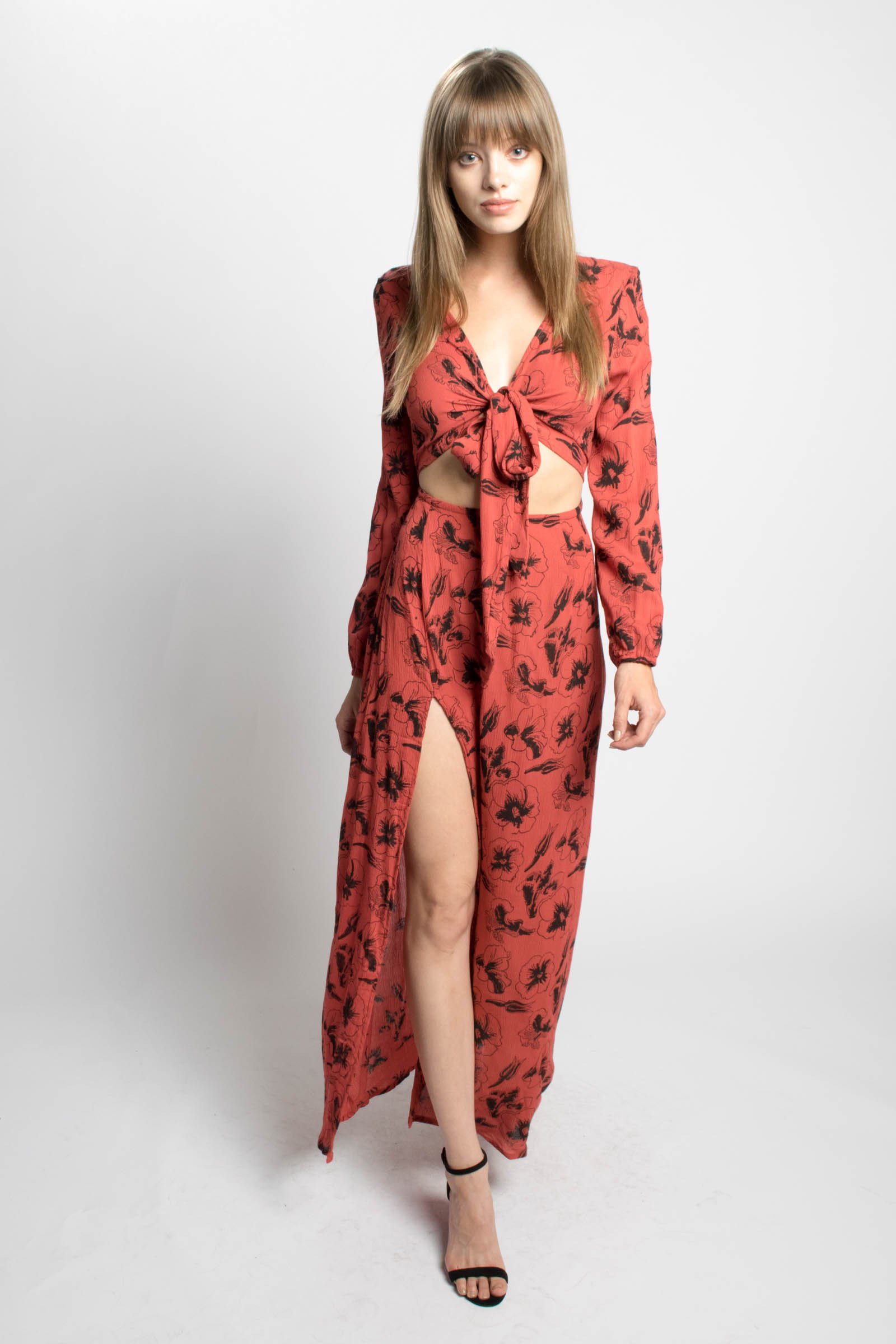 Bead and Reel – Symbology Hibiscus 2-in-1 Tie Maxi $158 
Bead and Reel is actually an entire online ethical boutique. Featuring 60 independent designers and 15 different searchable ethics focused on eco-friendly, cruelty-free, and sweatshop-free styles, it's a one-stop-shop for conscientious women. The boutique uses recycled (and recyclable) shipping supplies, and has a Charity of the Month program to give back to causes around the world with a portion of each sale.
---
MYSISTER – It's My Body, It's My Choice Black Tee $34
We all love graphic tees, but these ones make an even bigger statement beyond the one emblazoned across our chest. Every time you buy MYSISTER's ethically sourced apparel, your purchase contributes to after-care programs and provides support for survivors of sexual exploitation. And your support doesn't stop there. Continue the conversation every time someone asks you about the messaging on your tee.
---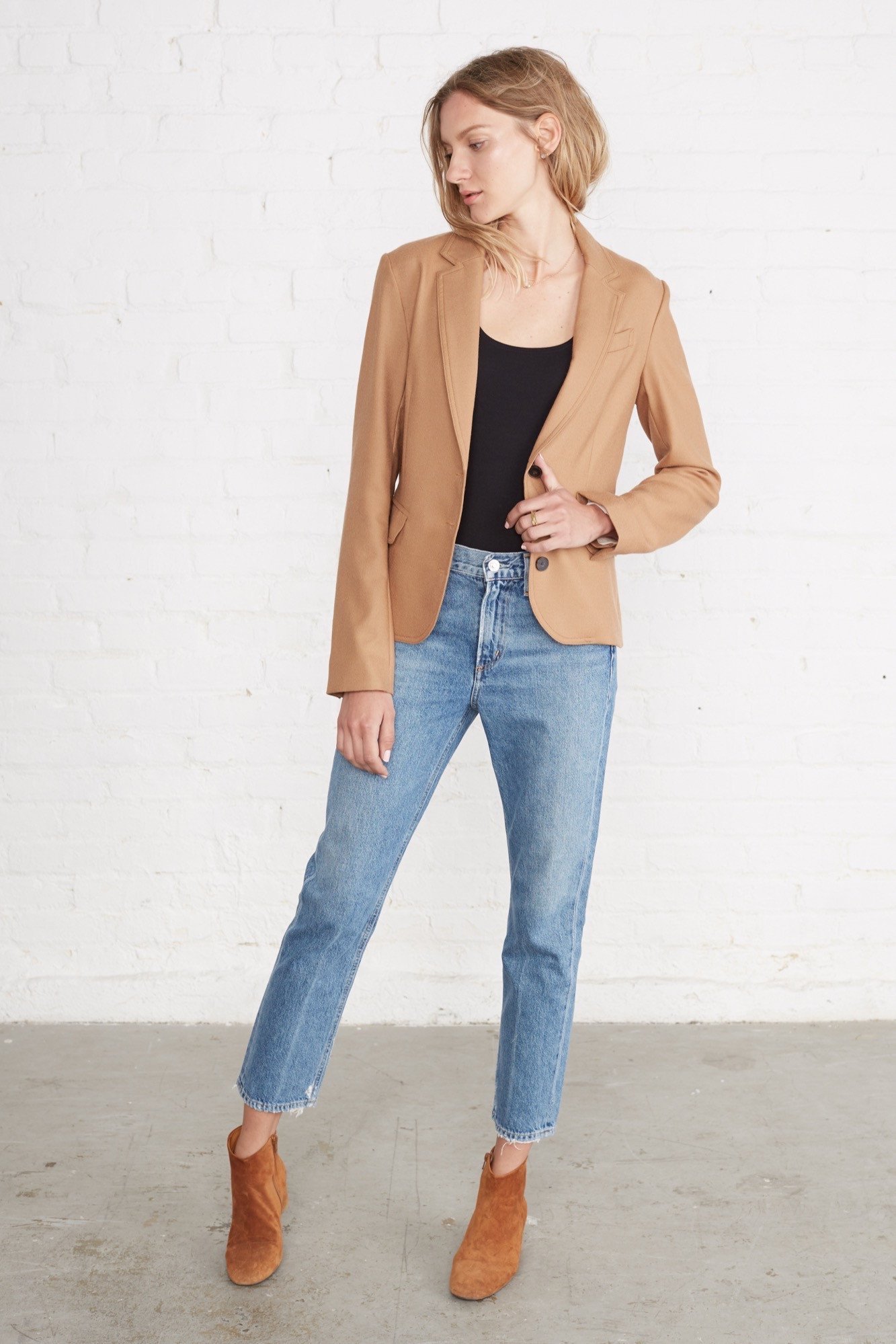 Amour Vert – Olympia Blazer $248
With a name that means "green love" in French, Amour Vert's eco-conscious philosophy is visible in all aspects of the company. Manufactured in America with non-toxic dyes, sustainable fabrics, and a zero-waste philosophy — they strive to shrink their carbon footprint with each move. Not only that, but for every t-shirt sold Amour Vert plants a tree, so your purchase could contribute to creating a forest someday!
xx, The FabFitFun Team