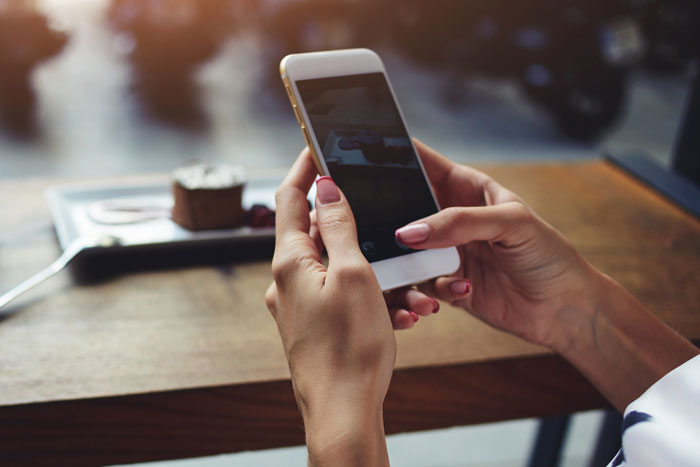 Let's be real — we rely on our smartphone apps a lot. Apps allow us to do everything from ordering food and calling a car to tracking exercise and managing social media, often at no cost at all. But while there are so many free apps, there are actually a few that are worth paying for.
Here are 10 apps that can help streamline different parts of your life with just the push of a button.
Moodnotes
Whether you love or hate the thought of keeping a journal, this app is a great way to track your mood and your overall well-being. You can keep track of everything from food, fights, and work accomplishments to even how many minutes you went without checking Instagram.
Enlight
If you're looking to take your social media photo game to the next level, you need this app. The app offers so much more than just your average photo filters — you can turn your basic pics into works of art.
WaterMinder
How much water have you had today? You can easily answer that question with this app. Forget manually tracking your daily eight glasses of water, and let this app do it for you instead.
Stylebook
Remember how incredible Cher's closet was in the movie Clueless? Now you can have a digital closet like that for yourself — right at your fingertips. Simply snap a pic of everything in your closet and plan your outfits so you never feel like you have nothing to wear.
Period Tracker Deluxe
We've all had that dreaded moment when our period sneaks up on us like the bad guy in a horror movie. Never fret about borrowing tampons or wrapping your underwear in toilet paper again. This app helps you seamlessly track your periods as well as your cravings and PMS symptoms.
1Password
Ever tried to log into an account to buy something you've been wanting for months, only to not remember your password and get locked out? With this app, you can avoid that situation altogether because it securely keeps track of all of your passwords for you.
Deliveries
Is there anything more exciting than having something delivered to your doorstep? Now you only need on app to see which packages are en route, reschedule the delivery, or just stare at the app for hours while tracking your goodies (you know you do it, too). This app works with many services including UPS, FedEx, and USPS.
Talkspace
Therapy is an important part of many lives, but it can also take a big hit on our paycheck. Save a few bucks and use this app to find licensed therapists that you can text, email, or video chat at affordable rates.
White Noise
Whether or not you use a noise machine to sleep, this app is the perfect way to focus or relax when you want to wind down. Listen to everything from the crackle of a fireplace to a ship on the sea or even rain hitting your car. Wherever you need to escape, this app can take you there.
Tinder
Yes, you can download Tinder for free, but opting for one of the app's subscription options is going to make swiping a whole lot easier. The newest subscription option, Tinder Gold, allows you to see who's liked you before you even have to swipe. So say goodbye to endless hours looking for love…make them come to you!
xx, The FabFitFun Team