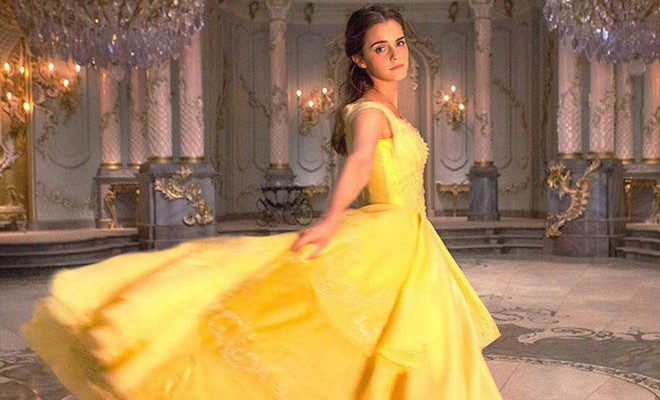 We're already loving 2017. From the incredible memes to the fashion-forward Golden Globe Awards, things are already looking up. The only complaint we have? It's still winter.
We know, we know. The season is beautiful and filled with cheer, but it's also cold, never-ending, and we're missing the sun more than ever. So we couldn't be more excited that spring is just around the corner. Here are all the things we're looking forward to most in this refreshing season!
1. Ed Sheeran's third album will be available March 3. It's been a while since we heard music from our favorite red-headed musician. Earlier this month, Ed gave fans a taste of what he's been up to with his new songs "Shape of You" and "Castle on the Hill." We're willing to bet that ÷ (Divide) is sure to be our favorite album of 2017.
2. Beauty & The Beast comes to life. Whether you're a fan of the classic Disney movie or you love Emma Watson as much as we do, you're in for a treat on March 17. You'll see Watson portray Belle as an inventor and even hear her sing!
3. The Lyrid meteor shower from April 16-25. Whether you're into outer space or just like a pretty picture in the sky, this meteor shower is worth staying up for. April's shooting star phenomenon runs for 10 days, but is expected to peak the morning of April 22. Get your binoculars ready!
4. Outlander returns on April 9. You've been sitting on pins and needles waiting for the third season of the historical-fiction saga. Good news! You only have to wait a couple of months until you're reunited with all of your favorite lads and lassies (especially Jamie Fraser).
5. House of Cards is back on May 30. If the presidential election spiked your interest in politics, get just as much drama from one of our favorite Netflix originals. The powerhouse released a spooky trailer for season five and we can hardly wait.
xx, The FabFitFun Team