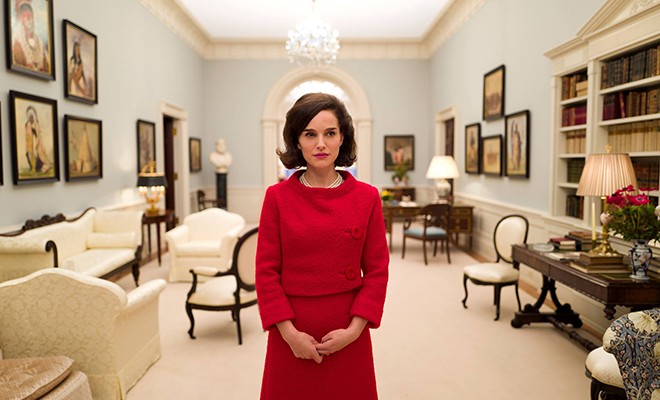 This year, women make up only 20% of the Oscar nominations in non-acting categories — that's a 2% dip from the 2016 nominations. Considering the number of women that work in Hollywood, this isn't exactly a booming percentage.
Regardless, the women who were nominated in non-acting categories are definitely names you should know…because without these women, our favorite Oscar-nominated films would've been left without amazing sets, beautiful makeup, or even a script.
Ahead, we rounded up five Oscar-nominated women you should know about before the ceremony airs on February 26.

Eva von Bahr
A Man Called Ove – Makeup and Hairstyling
Known for her work in 2011's The Girl With the Dragon Tattoo, Bahr is nominated with her husband, Love Larson, for their work on the Swedish film. She's worked on several other notable foreign films like A Man Called Ove and The 100-Year-Old Man Who Climbed Out the Window, but the fact that she was nominated with her partner is pretty cool.
---

Mica Levi
Jackie – Music (Original Score)
Music in a film can be just as impactful as the film's storyline. Levi (also known as "Micachu") is a classically trained, professional musician from London. Levi's beautiful score for Jackie accompanies the film's haunting tones following the death of Jackie's husband's assassination.
---

Allison Schroeder and Theodore Melfi
Hidden Figures – Writing (Adapted Screenplay)
Schroeder is a phenomenal writer who loves NASA, so her nomination for Hidden Figures makes perfect sense. She's nominated alongside Theodore Melfi with whom she adapted the screenplay. Melfi is a producer and writer, known for his work on St. Vincent.
---

Ai-Ling Lee and Mildred Iatrou Morgan
La La Land – Sound Editing
Sound editing is an essential part of filmmaking as it seamlessly blends the words, music, and background noises. Lee and Morgan are the first women ever to be nominated for Best Sound Editing — that's pretty impressive. Lee has worked on films like Deadpool, Snow White and the Huntsman, and Wild to name a few. Morgan has been nominated for a bevy of sound editing awards and is credited with films like Hairspray, Rise of the Planet of the Apes, as well as Wild.
xx, The FabFitFun Team