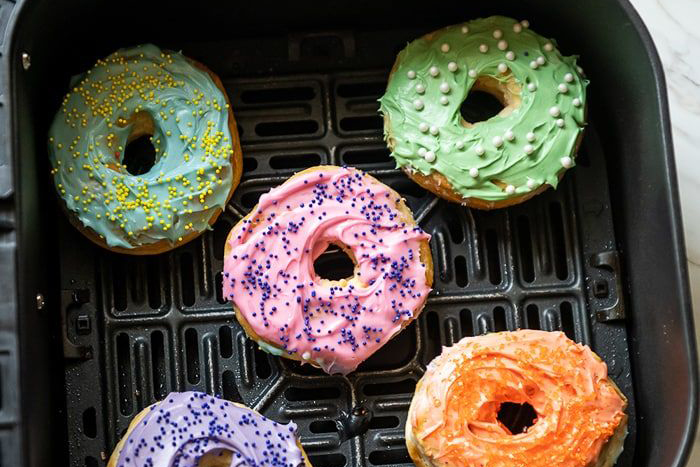 Feature Image by airfryerworld.com
The air fryer is known for turning ordinary dishes, like chicken fingers or french fries, into crispy goodness in just minutes. But did you know you can use it to bake your favorite desserts too? Yep, some of the quickest and most delicious desserts can be made right in your air fryer, and you won't believe how easy it is. We've rounded six of the yummiest air fryer dessert recipes that you simply must try.
This unique recipe calls for one secret ingredient — crescent rolls. The flakiness of the rolls makes the Oreos all the more crispy and delicious.
---
These yummy fritters are ready in just 10 minutes, making for an easier take on apple pie.
---
This decadent recipe makes multiple individual lava cakes with just five ingredients in under 10 minutes. Who can resist that?
---
Craving a homemade brownie but don't feel like making a huge batch? This air fryer recipe is perfect to make a small serving to satisfy your sweet tooth.
---
Thanks to canned biscuit dough, these air fryer doughnuts are the quickest and easiest to make. Just add your favorite toppings and voila!
---
Cinnamon sugar churros are a crowd favorite. Impress your guests with this classic dessert that is actually way easier to make than it looks.
Have you made any desserts in the air fryer? Share your favorite recipes below!
xx, The FabFitFun Team