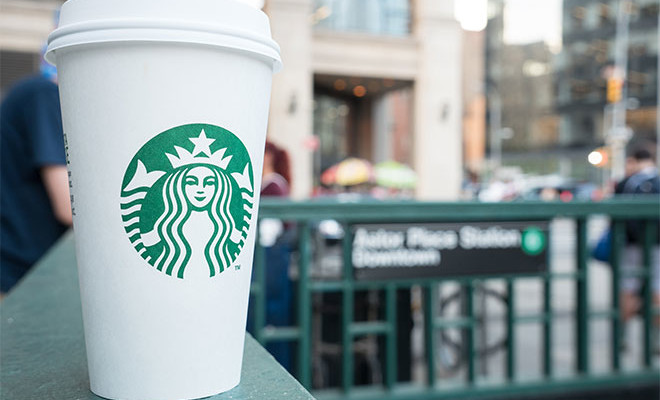 If you ever thought Starbucks was cheating you by not filling your drink to the brim, you aren't the only one.
Starbucks customers Siera Strumlauf and Benjamin Robles from California recently filed a lawsuit against the coffee chain stating that they were being unfair to patrons by under filling their drinks. U.S. District Judge Thelton Henderson of San Francisco said the two plaintiffs can move forward with their lawsuit and are able to seek damages from Starbucks for fraud and false advertising.
Strumlauf and Robles stated that "the pitchers baristas use for heating milk have "fill to" lines that are too low." Additionally, they said that drinks have 1/4 inch of free space and is essentially cheating the customer of their coffee because their tall, grande, and venti drinks hold exactly 12, 16, and 20 ounces.
In response to the lawsuit, Starbucks spokesman Reggie Borges believes "the lawsuit is without merit" and also noted that if a customer is not satisfied with their beverage they "will gladly remake it."
What do you think of the lawsuit? Let us know in the comments below!
xx, The FabFitFun Team