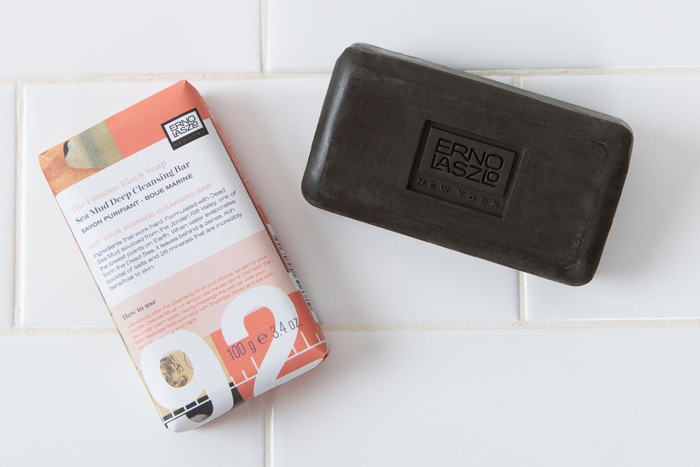 When it comes to living sustainably, small changes implemented into your daily life can have more of an impact on the environment than you'd think. In addition to supporting sustainable brands, you can also reduce your overall waste with reusable products.
We're sharing five easy swaps you can make this season that will not only make your life easier, but also benefit the planet!
Use a soap bar instead of liquid body wash.
Soap bars not only last longer than liquid cleansers but also use less packaging and water to produce! We love the Erno Laszlo Sea Mud Deep Cleansing Bar because it's loaded with 26 minerals to deeply exfoliate and cleanse the skin as your standard body wash would.
Use a tote bag instead of plastic bags.
Whether you use canvas bags or an adorable market tote, like the CAMP Collection™ Dip Dye Market Tote, a reusable tote helps to reduce overall plastic use, thus helping to eliminate plastic pollution.
Use cotton towels instead of paper towels.
Cotton towels clean up spills and messes without producing additional landfill waste like paper towels.
Use reusable utensils instead of plastic cutlery.
Swapping plastic cutlery for a reusable (and dishwasher friendly!) lunch set cuts single-use plastic from your daily routine. Plus, it makes eating and drinking that much more fun! We like to use the Our Place The Lunchbox to eat our lunch out of and the Pink Sky Cactus Cup with Straw to sip on our iced coffee.
Use cloth rounds instead of single-use cotton rounds.
Switching to reusable makeup rounds saves our landfills from waste caused by single-use cotton rounds. Plus, reusable rounds can remove makeup a lot more easily. We highly recommend the Saie Reusable Beauty Rounds as they can be used to apply toner, lightly exfoliate your skin, and remove makeup or face masks.
What are some other product swaps you made recently to reduce your carbon footprint? Let us know in the comments below.
xx, The FabFitFun Team