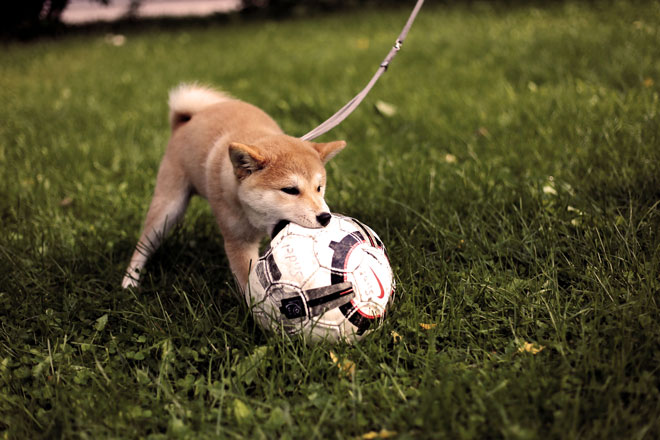 Feature Image by Luiza Sayfullina
Dogs aren't just a man's best friend…they make great workout buddies, too! Dogs are loyal, obedient, and you don't have to worry about them flaking last minute.
So why not kill two birds with one stone by getting in a little sweat sesh for you and your pup? Try a few of these pet-friendly routines the next time you work out.
Go for a run
Have your furry pal tag along on your next run, hiking trip, or beach visit. Get all the appurtenances you'd need for your pet from Pet Care Pal. You'll get the exercise you want while letting your dog out for some fresh air.
Incorporate circuit training with a dog-friendly boot camp
Yes, dog fitness classes exist! These types of classes often focus on high-intensity moves for strength, balance, and cardio so you and your four-legged companion both get a butt-kicking workout. We recommend Bootcamp because they offer some great classes across the country.
Try pet-friendly push-ups
Did you know dogs can do push-ups? Here's how it works: do as many push-ups as you can in a minute and have your pet sit and lie down as many times as he or she can in one minute. Keep alternating in 10-minute intervals for three sets. This also works better if your dog is trained, or you may need to train your dog to do this.
Catch a wave and try stand-up paddleboarding
Warning: when you commit to this exercise, you're signing up for a killer ab workout. It's a great exercise for you and your furry comrade because your core works to maintain the balance of the board as your pup sits at the tip. Don't forget life vests because it's likely that you'll both take a dive.
Flow together at dog yoga
Yes, yogis. Dog yoga is a thing (aka "doga"), and it turns out dogs are pretty good at it. These classes are all about human-pet connection. You can help your pup facilitate poses while your dog helps you keep your balance.
Run stairs together
Running up and down stairs works out your quads, hamstrings, glutes, and calves…basically, the ultimate leg day workout. Your canine friend will also feel the burn after a couple repetitions.
xx, The FabFitFun Team