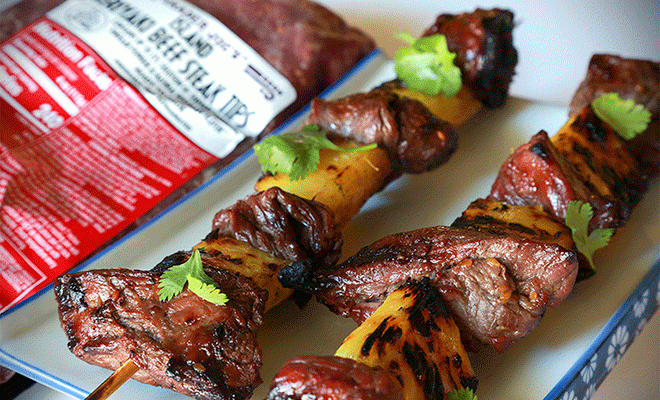 Trader Joe's
Our favorite thing about Trader Joe's? The grocery store constantly pumps out new products. With these scrumptious snacks, easy dinners, and refreshing drinks, you're about to have the most delicious array of food to choose from this season.
Whip out your grocery shopping list because you need to try these new mouth-watering releases stat.
Kohlrabi Salad Blend
Throw cabbage, kale, and beets into a bag and you've got yourself a super blend of veggies. Toss it with your favorite dressing, or bundle it up in a tortilla for a healthy wrap.
---
Mango & Sticky Rice Spring Rolls
Could Thailand's favorite dessert dish get any better? TJ's reimagined the tasty treat into a crispy, fried version that's definitely worth a try.
---
Ranch Seasoned Crispy Chickpeas
These savory little bursts of flavor are perfect as a snack or to sprinkle onto salads. It's an easy way to add six grams of protein and three grams of fiber into your diet.
---
Cultured Coconut Milk
Lactose intolerant or not, this non-dairy coconut milk is a healthy snack to keep in your fridge. The grocery store took coconut milk and fermented it to create this tasty cup of probiotics.
---
Island Teriyaki Beef Steak Tips
We're huge fans of TJ's frozen recipes because they don't skimp on flavor. These steak tips are marinated to perfection and don't take long to serve. Keep a few of these in the freezer and consider it an easy way to meal prep.
---
Calamansi Cooler
Southeast Asia's Calamansi fruit has a great balance of sweet and sour, which translates into the most refreshing drink ever.
---

Honey Roasted Pumpkin Ravioli
Fall means pumpkin everything, and we're not complaining. Pumpkin ravioli may sound a bit odd, but trust us when we say that the blend of sweet and savory somehow just works.
xx, The FabFitFun Team