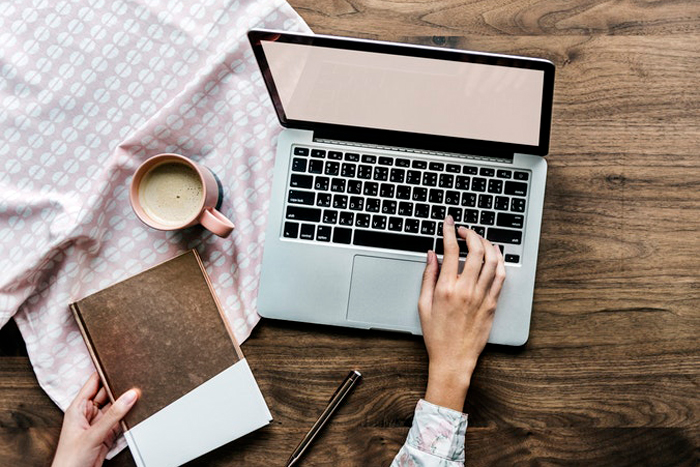 Feature Image by rawpixel
Setting a goal is a smart idea for a few reasons – it gives you something to work for, reminds you to tackle each day with intent, and gives you a mark to measure success.
Who better to look to for inspo than leading female entrepreneurs? Ahead, 10 lady bosses share their goals for 2019 (you'll want a pen and paper handy).
"I'm looking forward to listening intently to our customers, leaning on leaders, and learning everything that comes along with a growing company – and just for fun, starting a book library in our office!" – Elana, founder of Bird and Stone
"In 2019, I'd like to understand more about what self-care means for me. I've discovered my "happy spends" are those that involve some type of experience. I arrange flowers every week and I've invested in "maker" hobbies like paper flower making and illustration." – Kelly Nyland, founder and CEO of Petalfox
"I want to abandon my fear of public speaking and speak on larger panels this year, find a charity true to my heart that I can regularly contribute to both financially and with my time, and open my first store! — Kathryn McCarron, founder of Kathryn McCarron
"My goal for 2019 is to impact thousands of peoples' lives with coaching sessions. I want to successfully educate, guide, and support them by phone, video, or text." – Emily Hochman, founder and CEO of Wellory
"I want my energy in 2019 to go full force toward making sure women of color (like myself) are more visible and represented in the market." – Anit Hora, founder and CEO of M.S Skincare
"In 2019, I want to be more open to ideas and empower others to succeed. I want to be better at trusting others to do their jobs and giving them the support they need to get things done." – Vivian Chen, co-founder and CEO of Rise
"I want a quality of life and longevity, the key to which is personal health. In 2019, I am raising the bar in all areas of health." – Juliet Kaska, celebrity trainer at Move for You
"This year, my 2019 resolution is a cumulation of things – to be better as a whole and as a human being, not just in January but all year long. Some ideas are to try a new recipe, take a day trip to explore a new place, or to be present in the moment and thankful for it." – Angela Allison, co-founder and CEO of WineSociety
"I want to focus on strategies that improve our ability to attract more potential clients and tactics to convert more opportunities to leads." – Amity Kapadia, founder of Brightly
"My goal is to continue to share diverse and compelling stories from guests, whether they themselves have invisible illnesses, they have a family member with an invisible illness, or they're connected to invisible illnesses in some way." – Harper Spero, founder of Made Visible Podcast
xx, The FabFitFun Team