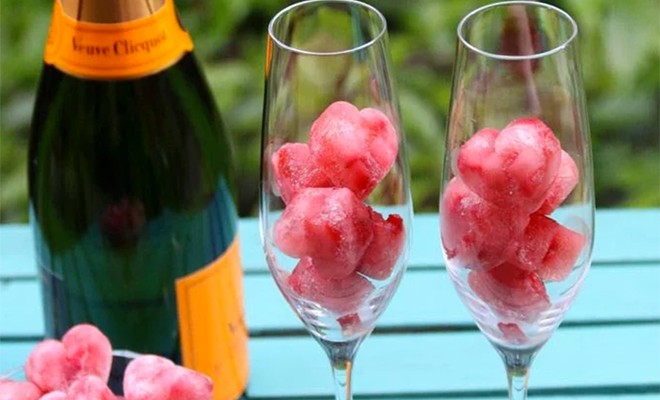 www.laylita.com
Spring is here! So ditch the average ice cubes for wine ice cubes and keep your favorite drink cool without sacrificing its taste…because we all know there's nothing worse than diluted, watery wine. Except, of course, if there is no wine.
Here's how to make your wine extra refreshing this season:
1. Uncork your favorite wine or gather all the "almost empty" bottles of leftover wine in your home.
2. Pour wine into the ice tray of your choice and fill it up to the top! Don't be afraid to play around with the shapes and sizes of the ice cubes – the goal is to have your friends and guests gushing over how cute your ice cubes are. Yes, ice cubes.
3. Embellish your wine cubes by adding in decorative pieces like sprinkles or edible flowers and golden flakes to spruce things up even more.
4. Cover the ice tray with plastic wrap and freeze overnight.
So easy, right?
xx, The FabFitFun Team