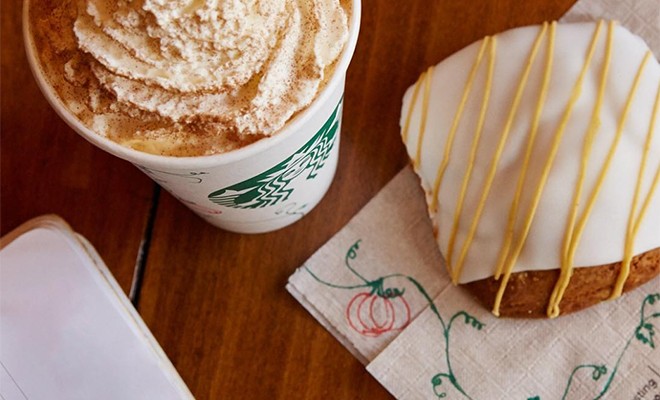 @starbucks
Baristas go through it all. From dealing with angry customers to prepping drinks in record time, we need to give them some credit — especially during the holidays.
And it's one of their busiest times of the year as they need to work longer hours and even during the actual holidays. So why not show your favorite baristas some love this season? We spoke with FabFitFun team member, Blake Avila, who was previously a Starbucks barista and he said, "I can't tell you how much I appreciated when regular or even new customers showed us a little extra love during the holiday season."
Here are a few ways you can show your baristas some extra love during the holidays.
Write a Card
Handwritten notes of appreciation to your baristas are incredibly thoughtful and can easily brighten up your baristas' day. "One customer would stop by every year and give all of us handwritten cards thanking us for specific things we did to take care of her throughout the year. It reassures us that making that personal connection with customers made their day."
Leave Extra Tip
A little goes a long way. Give your favorite barista some extra cash in their tip jar. If you want to give tip to a specific Starbucks barista, make sure your tip is in a sealed envelope and their name is written on it.
Bring Gifts and Treats
"Some customers stop by with baked goods and other treats and it made us feel so much better. Another customer asked for a list of all the employees first names and she included us on her gift list." Even a simple box of chocolates or plate of cookies can help spread the holiday cheer amongst the baristas.
Say Thank You
This one is a given, but say thank you to your barista — and make that eye contact. You can even go the extra mile and address the barista by name. "When someone addressed me by name, it made me feel like they were paying attention to me — and that I'm not just a faceless barista."
xx, The FabFitFun Team