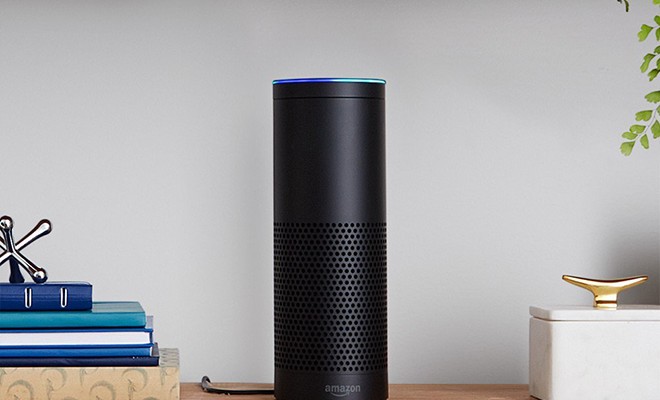 We all know technology has, undoubtedly, made our lives so much easier. But sometimes we can be problematic and unsafe when using tech devices.
From texting while driving, biking, and even walking, it's obviously a hazard! Also, running while tangled in your headphones can be a pain. So to help you relieve this (first world) problem, we rounded up some of the coolest hands-free devices you definitely need in your life.
Jabra Drive $59.99
Newer cars come with a built-in Bluetooth speaker. But if your car doesnt' have one, this Bluetooth device is it. It connects to your phone so  you can take calls during your morning commute!
---
Amazon Echo Speaker $179.99
Do you hate getting up from your comfy seat or having to search your tornado-stricken room for your phone to change the song? Well, with Echo, you can easily tell Alexa (think Siri but for Amazon) to do it for you. You can also ask her to tell you the weather, read books, and even tell you the latest news.
---
Candywirez Hands-free Car Mount in Rose Gold $29.99
It's never, ever safe to text and drive, and it can be just as dangerous to follow directions on your phone while driving. Channel your inner Uber driver and never miss a turn with this car mount that connects to your air vent! Lucky for you, this one can be found at a discounted price in our FabFitFun Add-Ons, so sign up today.
---
Plantronics BackBeat FIT Headphones $129.99
These headphones are perfect for when you want to jam out while you work out. Not only are they lightweight, but they're also waterproof and hold a charge for up to eight hours! The design also allows you to still hear the sounds around you, so you will always be aware of your surroundings.
---
Speaqua – The Barnacle $39.99
If you love listening to music in the shower, but you don't want to damage your speaker or phone, this Bluetooth speaker is for you. It's 100% waterproof and can be suctioned to almost any surface. It even floats, so don't fret if it flies off your kayak mid-jam sesh.
---
HISY Bluetooth Camera Remote $24.99
Have you ever tried to take a group selfie, but totally failed? This is sure to help! It comes with a remote that works from up to 90 feet away and it also includes a foldable stand so you can always get that perfect group shot — even if there isn't anyone around to take it for you.
---
Ditto Wearable Technology for Smartphones $34.99
Wear this little guy virtually anywhere to get notifications without having to check your phone! It also notifies you when you start to get too far away from your phone, so you'll never leave it behind again.
xx, The FabFitFun Team