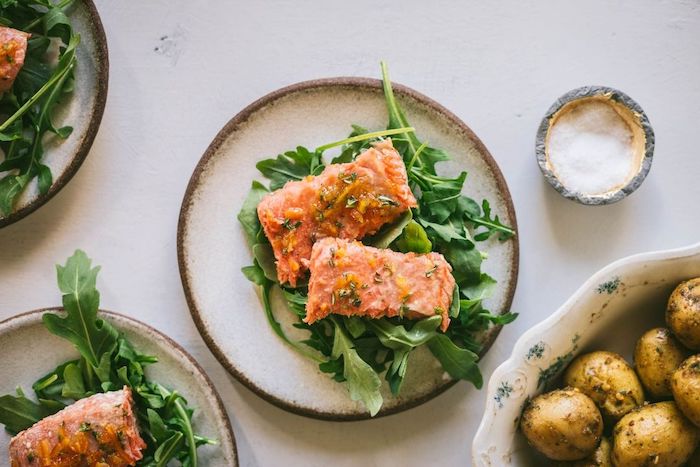 Feature Image by sidechef.com
We are not sure what it is about safer-at-home measures that make us think we're Martha Stewart, but here we are — constantly making focaccia bread art and going live on Instagram like it's our own cooking show.
If you're going to go for it, you might as well go all in. Test your culinary chops and whip up something remarkable in the kitchen with guidance from a few free apps featuring a basket load of easy-to-make recipes.
View this post on Instagram
Try your chef's hand at one of the 10,000 recipes available on this app. You can take your pick of user-submitted recipes and recipes tested by the BBC Good Food team. Keep a digital recipe book organized within the app and enjoy step-by-step instructions for some celebrity chef-inspired dishes.
---
View this post on Instagram
Tasty is great for anyone with strict dietary preferences. You can set filters so that if you want to focus on vegetarian dishes, you can keep meat out of the picture (literally). Gluten-free, vegan, dairy-free? All can be specified so you can browse through recipes that are made for you. Also, you can order ingredients from the app that will be picked up from your local Walmart. Perfect for anyone with an unlucky streak of forgetting at least one ingredient.
---
View this post on Instagram
Big Oven does right by its name by providing users with 350,000 recipes. You can have so many recipes at your fingertips with this free app. The best part? You can type in three ingredients that you already have, and Big Oven will tell you what you can make with them. Not only can you get inspired by what's at home, this app also alows you to see what your friends and family are cooking through the app — so you can be inspired by them too!
---
View this post on Instagram
Not only do you get 100% free workouts with this app, but Gabrielle Union teamed up with celebrity chef Richard Ingram to provide users with free recipes as well. Yes, you can look and eat just like Gabrielle Union (dreams do come true). The app features simple, healthy, and delicious recipes like blackened salmon with Mexican vegetable soup and avocado toast with heirloom tomatoes — just to name a few. There are over 500 exclusive recipes, music from top artists, and even an option to create a personalized meal plan. This app has it all.
---
View this post on Instagram
This app is great because it's crafted for those who are new to the kitchen. SideChef features more than 11,000 recipes and follows top bloggers and food chefs on their journey through the kitchen. Each recipe has super simple step-by-step instructions and a set of videos, photos, timers, and voice commands. For an app, it's pretty hands-on. It takes into account food allergies and even includes a shopping feature and space for you to share your successes.
---
View this post on Instagram
Some of our most treasured recipes come from friends and family, and Cookpad aims to recreate that feeling for both budding and experienced cooks. Formerly known as All the Cooks, this app creates a virtual kitchen hangout where you can share recipes, progress, and comments with friends and family on the app. You can filter out based on food allergies and enjoy suggestions for food pairings that are based on what you're cooking already.
Already using a recipe app that you love? Tell us about it in the comments below!
xx, The FabFitFun Team