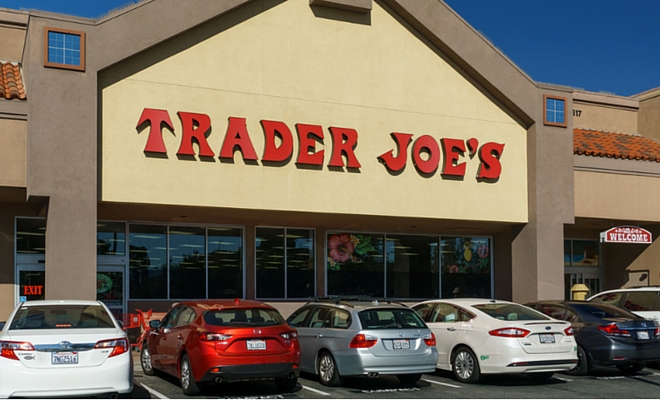 We visit the friendly neighborhood Trader Joe's more than we'd like to admit. Seriously, we're obsessed with Trader Joe's (just as much as we're obsessed with finding out what Kylie Jenner Snapchatted during her lunch date #sorrynotsorry). If you're just like us, below are 15 signs that only a Trader Joe's fanatic can relate to.
It's not Trader Joe's. It's TJ's.
Simply walking into Trader Joe's makes you feel healthier and happier — even if you're only there to buy chocolate.
You actually read the Fearless Flyer and purchase some of the products advertised in their newsletters.
You have strong desires to purchase every luscious succulent and bouquet of flowers right when you enter the store.
You're a Cookie Butter evangelist.
You've bought all of the Cookie Butter products (ice cream, cookies, chocolate, etc).
You tell yourself that you can't buy any more Cookie Butter because you can easily eat an entire jar in one sitting.
You walk in and go straight to the free food samples.
You feel fancy when you purchase some of Trader Joe's unusual and exotic foods.
When you find out that select Trader Joe's stores offer delivery, it feels like Christmas morning.
You seriously consider moving to a city where the local Trader Joe's offers delivery.
You are a proud owner of their tropical and city-themed reusable bags.
When you only need to purchase a few things, you come out with your hands full of extremely heavy Trader Joe's bags which are on the brink of overflowing.
You can always spot the big red letters from far, far away.
You just came back from Trader Joe's and you're already making a mental list of what you're going to buy the next time you visit the store.
xx, The FabFitFun Team