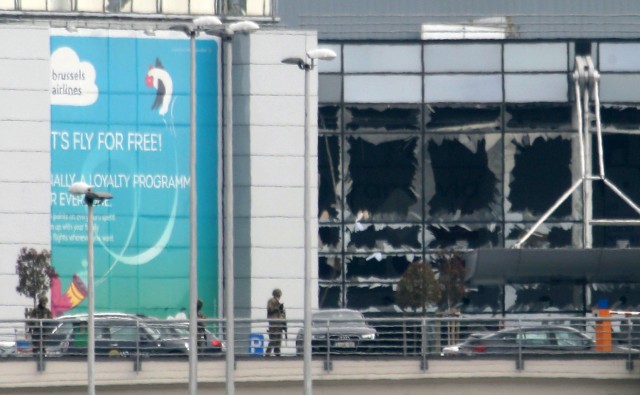 Sylvain Lefevre/Getty Images
On Tuesday morning, Brussels, the capital of Belgium, was bombed in a series of terrorist attacks. These unfortunate events in Belgium come a few months after the Paris attacks in November.
One Belgian politician has noted today as one of Belgium's darkest days since World War II. So what exactly happened in Brussels? Below are five key things to know:
1. ISIS has taken responsibility for the tragic bombings in Brussels.
2. Current reports state that 30 people were killed and around 230 civilians were wounded from the attacks in the Zaventem airport and a metro station in Brussels.
3. There is a manhunt underway for one of the three suspects — two of which were suicide bombers and were found dead after the attacks.
4. These events come just four days after the bloody arrest of Salah Abdeslam in Brussels, one of the men who was involved in November's Paris attacks.
5. King Philippe of Belgium has issued a statement and said, "We are faced with a threat, but we will continue to work together calmly, surely and with dignity. We must continue to trust ourselves. This is our strength."
Our thoughts and prayers are with Brussels. Keep updated with The Guardian's live feed on the Brussels attacks.
xx, The FabFitFun Team