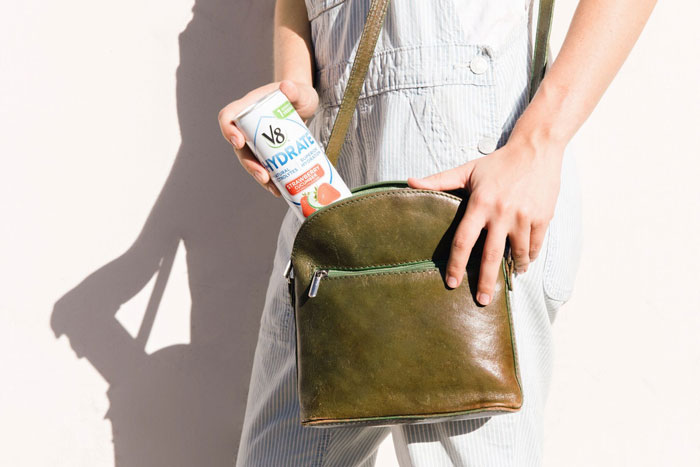 SPONSORED BY V8 +HYDRATE™
It seems the answer to every skin and health woe is to drink more water – but we all know that's easier said than done. If drinking plain water is just not an easy solution for you, you're in luck because we found a drink that's a great option for hydration. Plus, it tastes so good.
V8 +HYDRATE perfectly captures the subtle sweetness and crisp taste we all look for in a refreshing drink, making it easier than ever to stay hydrated. Don't believe us? Here are three additional reasons why you should stock your fridge with this drink.
No artificial sweeteners
The problem with flavored drinks is that it may contain high levels of sugars and artificial sweeteners, which ultimately defeats the purpose of trying to be healthy. Luckily, the flavor in V8 +HYDRATE comes from sweet potato juice, fruit juice, and stevia leaf extract, so you can drink up worry-free.
Specially designed for superior hydration
The natural electrolytes in this isotonic drink replenish fluids and nutrients quickly. Additionally, you get a full serving of veggies in every can!
Clean, crisp taste
You can't beat the crisp taste that V8 +HYDRATE offers. It comes in three delicious flavors – Strawberry Cucumber, Orange Grapefruit, and Coconut Watermelon – so your taste buds are never bored.
xx, The FabFitFun Team