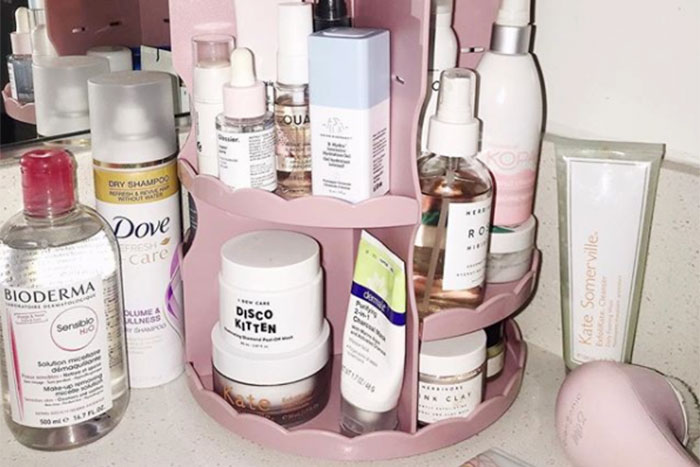 Retinols are very much loved in the skin care industry for their anti-wrinkle and collagen-boosting properties, but many of us still don't know exactly what retinol is and how it really works.
Is it all hype or can a topical retinol actually reduce signs of aging and skin damage? We break down the ever-so-popular skin care ingredient below.
What is retinol?
Retinol is a derivative of vitamin A and is an over-the-counter retinoid. It allows the skin to accelerate its healing process and cell turnover as there are protein receptors on the skin that absorb retinol and deliver them to skin cells, stimulating the production of collagen (which makes sense why retinol is praised for its anti-aging qualities!).
Who should use it?
Those with certain skin disorders such as rosacea or inflammatory acne should consult with a dermatologist before experimenting with retinol creams at home, as certain retinoids may cause further inflammation. Retinoids should also be avoided entirely by those who are pregnant or who are trying to conceive since retinoids are absorbed by the body and excess amounts may not be safe. Other than that, we highly recommend anyone who has yet to try a retinol cream or serum to do so. Your skin will thank you later.
When should you start it?
Retinol is safe to use for those in their late teens and early twenties, and it's often recommended to start applying products with retinol during these ages to prevent the skin from premature aging. For anyone struggling with wrinkles and hyperpigmentation, you may want to see a dermatologist for a Retin-A prescription to achieve maximum results and benefits.
How will my skin react?
One thing to note is that retinoids can cause irritation for those with sensitive skin. Some people may experience excess dryness or redness on the skin when first trying retinoids. We recommend slowly introducing these topical creams into your skin care routine to really allow your skin to get used to the ingredient. One tip is to mix the retinol cream with a less-potent moisturizer to reduce the chances of irritation. Another important factor to note when using retinoids is that your skin will become much more vulnerable to UV damage, so lather up on the SPF!
Check out a few of our favorite retinol products below.
This foaming retinol is so lightweight and dreamy! We love how quickly the product absorbs into the skin without stripping the natural oils. Since there is hyaluronic acid infused in this retinol, it leans towards being less drying on the skin than most products on the market.
---
A pure vitamin A serum may be just what you're looking for. At a much more affordable price than most retinols, the Mad Hippie retinol serum still delivers great results while feeling ultra lightweight and healing on the skin.
---
Sunday Riley's Luna Sleeping Night Oil has acquired a cult following for a reason. Its gorgeous formula is not only loaded with collagen-boosting retinol, but the oil actually works to hydrate your skin — even better than some night creams! It's our go-to retinol when our skin is feeling extra dry yet in need of some plump firmness.
Is retinol part of your daily skin care routine? Let us know in the comments below!
xx, The FabFitFun Team