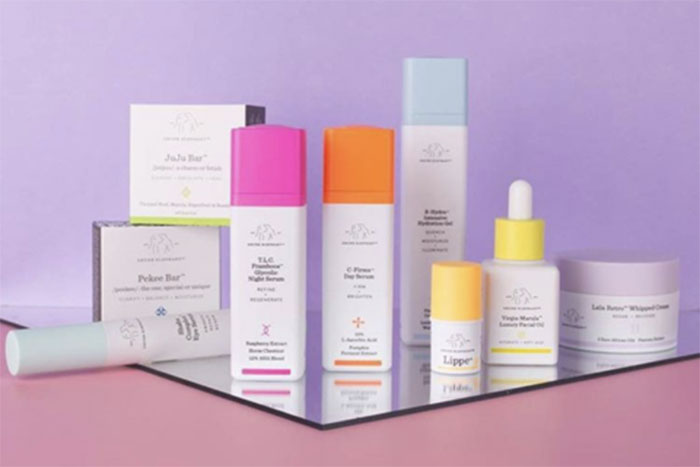 Feature Image by Drunk Elephant
You might have seen AHA or BHA on the labels of various skin care products lately — but what exactly are they?
Well, for starters, they're both chemical exfoliants that help with slowing down the aging process by gently polishing away any buildup on the skin's surface. However, there are also a few differences between AHAs and BHAs. Below, we break down the two ingredients along with a few of our fave products.
What is AHA?
AHA stands for alpha hydroxy acids and is derived from natural substances including lactic acid from milk, glycolic acid from sugar cane, malic acid from pears and apples, and citric acid from oranges and lemons. These acids help exfoliate your skin by shedding off the uppermost layer of your skin, which then helps active ingredients in other skin care products penetrate deeper into your skin to be more effective. Unlike physical exfoliants like grains and harsh beads that can dry out your skin, AHAs are ideal for sun-damaged and dry skin since they only exfoliate the skin's surface, thus boosting its moisture levels. Not only that, AHAs help with rejuvenating the skin and don't tend to penetrate as deep as the BHAs do. Here are some AHA products we love.
This product contains a 10 percent concentration of both glycolic and lactic acids that protect against damaging sun rays, prevent signs of premature aging, and stimulate collagen production while sloughing off the outer layer of skin. As a result, you're left with more youthful, radiant skin.
---
This product is a top seller and serves as a clarifying and line-smoothing treatment with its high potency, purified grade lactic acid. Clinical test results show that 100 percent of women felt their skin was significantly smoother and more radiant with visibly reduced lines and wrinkles.
---
First Aid Beauty is making it easy to effectively exfoliate, tone, and brighten sensitive skin. These pads are doused with just the right amount of lactic and glycolic acids, which can be used right after cleansing for flawless makeup application.
---
What is BHA?
BHA often serves as AHA's counterpart in several products, but it can also be found alone, as it is a powerful exfoliant on its own. The most common BHA is salicylic acid, which is derived from willow bark. It's ideal for oily or blemish-prone skin since those generally need further penetration in order to shed that top layer. It's also great for those who experience blackheads, whiteheads, and acne. Here are some BHA products we love.
---
---
---
What's the difference?
As mentioned earlier, the main difference is what skin type each of these acids is intended for, but, sometimes, they're even paired together in products for maximum results. Here are some products that contain both AHAs and BHAs. Keep in mind that whichever one you decide to use, it's important to wear sunscreen to protect your newly exfoliated skin!
---
---
What's your go-to chemical exfoliant? Let us know in the comments below!
xx, The FabFitFun Team