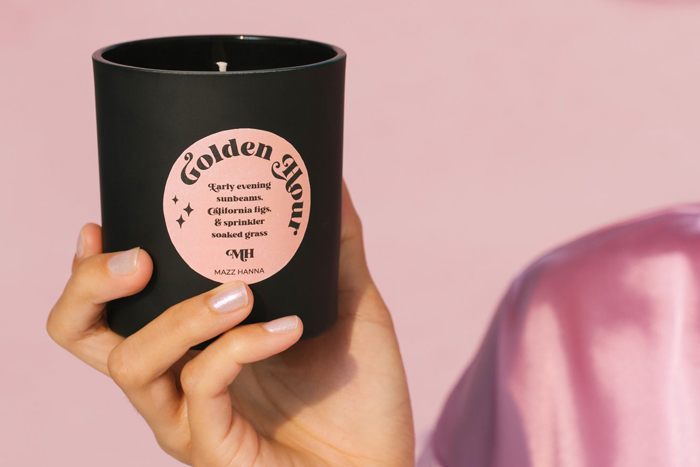 Feature Image by Mazz Hanna
It's about time we talk about the clean beauty movement's push for "clean" fragrance. As we learned from Mia Davis, Director of Environmental & Social Responsibility at Credo Beauty, the U.S. federal law that regulates the $100 billion industry is 82 years old and only 1.5 pages long, with one of the biggest loopholes impacting consumer safety surrounding the term fragrance. And yes, the safety concerns involve our beloved scented candles, too.
What defines a "clean" fragrance?
The fact that the term "clean" is legally unregulated complicates matters. But what clean fragrance alludes to is a scent profile that has been created without phthalates, parabens, allergens, and chemicals for which safety-testing has not been conducted. Some cosmetic chemists will argue that certain phthalates (i.e. DEP) are safe, while purists prefer to avoid phthalates altogether. More confusing still is the fact that clean cosmeceuticals do exist, so a chemical-laden ingredient list does not necessarily indicate a lack of safety.
Why is there a fragrance loophole?
There is a lack of legally mandated transparency, which makes it impossible for consumers to know what it is they are consuming. "The 4,000+ ingredients that can be used in fragrance blends are rarely disclosed to consumers, and in many cases, aren't even disclosed to brands buying the blends from fragrance houses," Davis says. "The makers of 'fragrance' don't need to tell anyone what is in the blend. It could be a few essential oils, it could be dozens of potentially toxic chemicals."
This means that any time you see the words 'parfum' or 'fragrance' on your ingredients lists, the product may contain endocrine-disrupting phthalates, synthetic musks, sensitizers, allergens, and chemicals that have never been assessed for safety — and this has been the legal status quo for the last 82 years! In case you're wondering, yes, this also applies to our scented candles.
Is anything being done to close this loophole?
Most recently, California's passage of the Cosmetic Fragrance and Flavor Right to Know Ingredients Act of 2020 began the process of remedying this dangerous oversight. "This law mandates that [by 2025] cosmetics companies selling fragranced products in California disclose the fragrance ingredients to state agencies [but not] consumers," Davis says. Although it will still take an extra step to truly know if you're exposing yourself to risk, it is a legislative step in the right direction.
How do you find clean brands?
Until then, we have a few options. First, we can choose products that only contain natural or naturally-derived fragrances — although, for some, sensitivities do exist to natural fragrances. In many cases, a clean cosmeceutical (i.e. chemical) fragrance may be the better fit. Consumers can also shop from retailers like Credo, which requires total fragrance transparency from the brands that they sell, ensuring that there are no phthalates, parabens, allergens, sensitizers, or known toxins in the fragrances they sell.
Lastly, you can choose to shop and support brands that make clean fragrance and ingredient transparency a part of their brand story and mission, like the ten brands below.
Here are ten clean candles to enhance the ambiance of your home non-toxically.
"What we do at Heretic surpasses all industry standards of 'clean,'" says Douglas Little, founder, perfumer, and artistic disruptor at Heretic Parfum. "Rather than simply avoiding certain known toxins, we've chosen to use only 100% naturally derived botanical ingredients to craft our fragrances… Naturally derived means that each ingredient is extracted from raw plant, flower, and fruit materials, such as essential oils, absolutes, and resins."
---
Made from phthalate-free fragrances and essential oils, the Egyptian Moonstone scent is one of our favorite scents from this sustainable line. Mystical babes can also check out the brand's Intention collection, which contains moon-charged crystals in each candle to help you manifest your dreams (and keep long after the candle runs its course).
---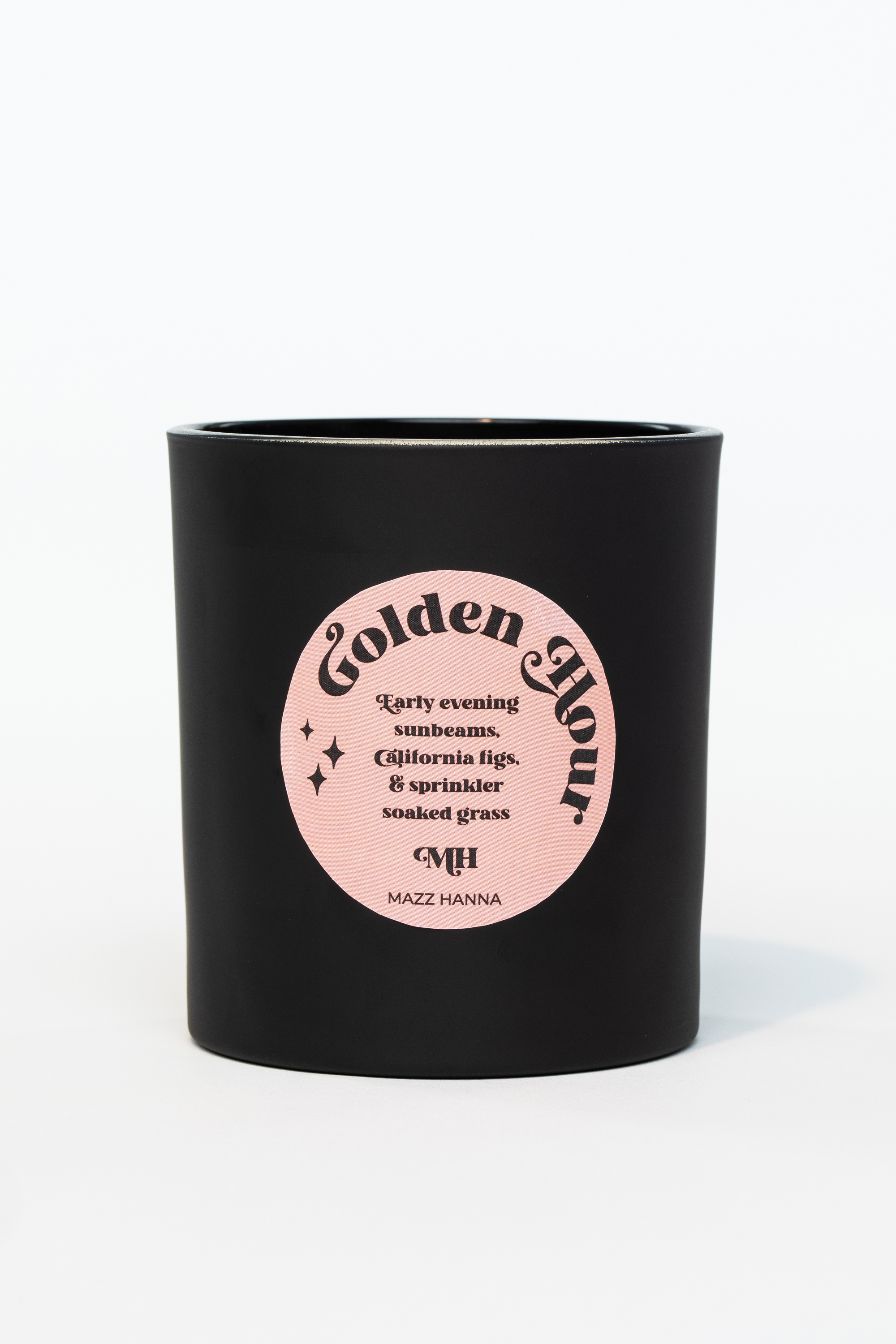 "Our candle is 100% natural and made with coconut wax, apricot oil, and beeswax, which makes it body-safe and excellent moisturizing cream. We use natural fragrance and our wick is 100% organic cotton," says the celebrity manicurist and certified crystal healer, Mazz Hanna. Each candle is infused with amethyst and clear quartz crystals for clarity and positive vibes.
---
The 11 11 collection by Lake and Skye was inspired by Kundalini yoga, a practice that fosters inner-evolution via spiritual breathwork and yogic postures. Just as you'd expect, the phthalate- and paraben-free fragrance is whimsically ethereal, light, and simply divine. This fragrance is undeniably one of our faves.
---
The ultra-cute line sources their High Tide candle collection from Joya Studio, a fragrance house that emphasizes transparency. Accordingly, the luxury candles are concocted to be free of parabens, phthalates, and silicone, both IFRA-compliant and never tested on animals. Each candle from the High Tide collection has the same scent, but you get to choose the outer label.
---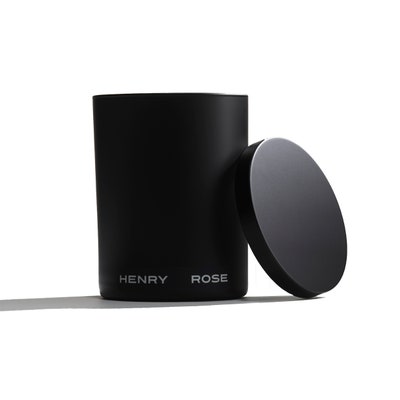 The luxury fragrance brand now offers this chic little candle in its bestselling scent. The line, which was founded by Michelle Pfeiffer, discloses all ingredients — most of which are clean synthetics — and emphasizes their adherence to the "strictest safety standards known today."
---
FVITH created a line of candles and body fragrances using oil that is free of phthalates, parabens, and sulfates, creating a clean profile out of both synthetic and natural scents. The vegan candles are made of a soy and coconut blend, and Black Rose is the Los Angeles-based brand's bestseller.
---
Luxury clean beauty fans must take a whiff of the clean fragrance line's most popular scented candle. The gorgeous branding makes the olive jar worthy of shelf space even after your candle has melted.
---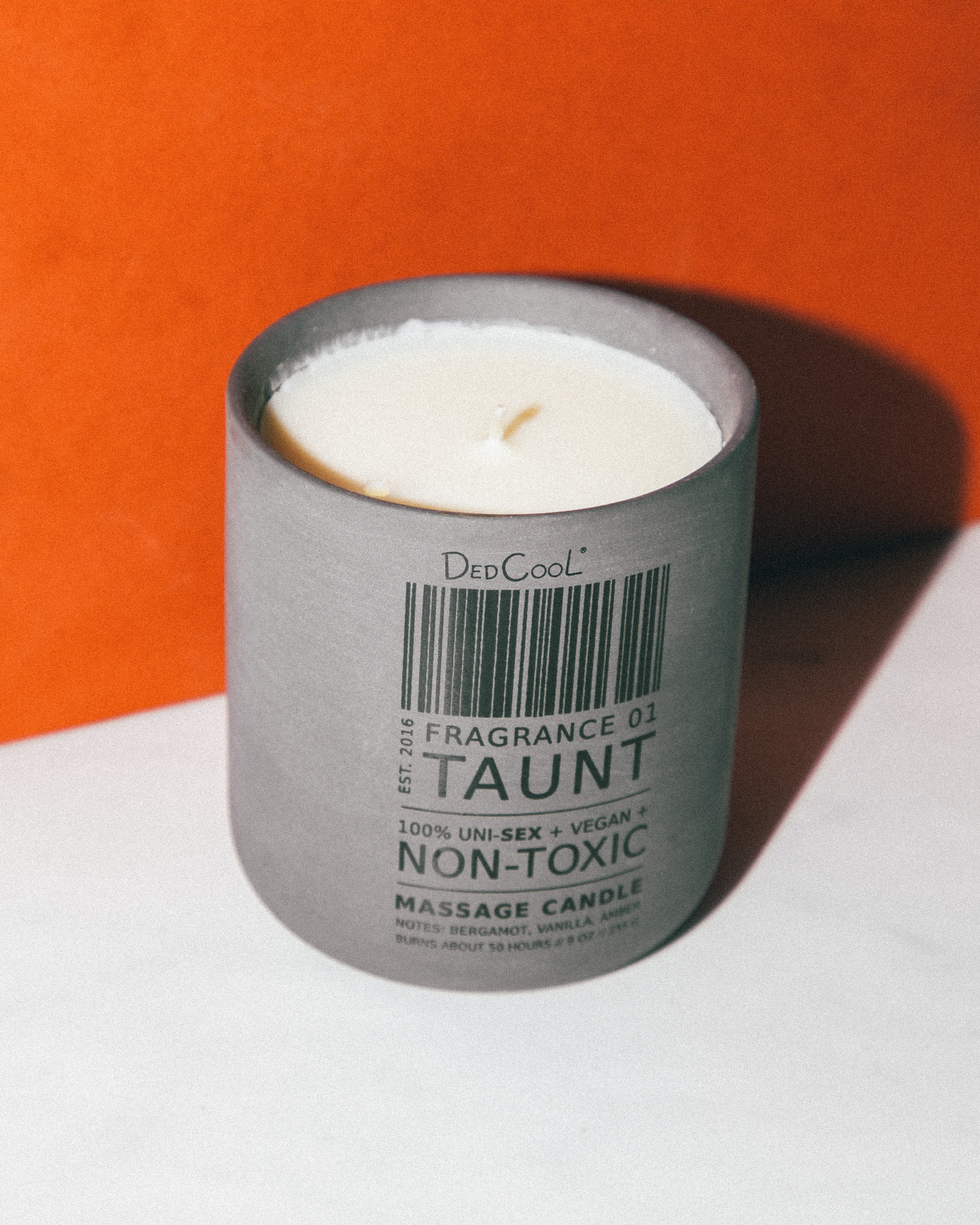 The non-toxic fragrance brand absolutely screams, "L.A. cool girl" with its industrial-chic vibes. The LA-based brand created this useful scented candle where the melted wax can be used as a massage oil once it cools down. The brand excludes parabens, phthalates, lead, zinc, and paraffin.
xx, The FabFitFun Team