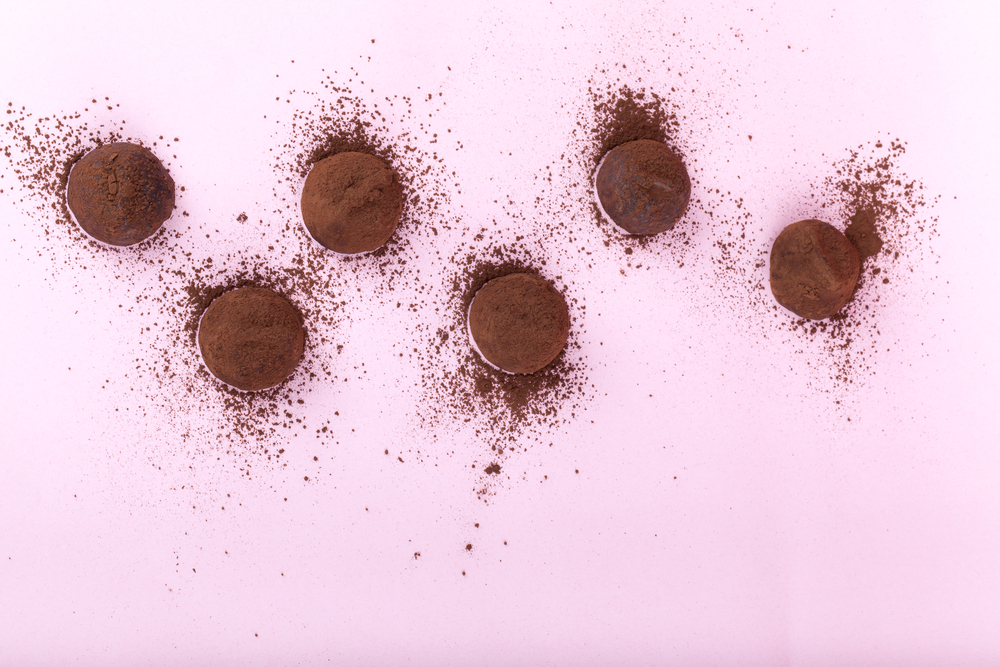 Craving something sinfully sweet and decadent?! Well you don't have to sin to satisfy that nagging sweet tooth! We're talking vegan chocolate truffles — they're tasty, creamy, and guilt-free. Like what could be better on a week night than relaxing on the couch with a bottle of red wine and these delicious treats?!
Chef D. Brandon Walker, creator of these heaven-sent truffles, is known for his skills in the kitchen. (Be sure to check out his new restaurant The Mar Vista, on Labor Day weekend to enjoy an amazing dining experience!) He not only gives back to his customers, but he gives back to the community as well by supporting a ton of charities — and this truffle recipe is definitely giving us all the love our tastebuds desire!
Vegan Truffle
Ingredients
2 cups of Mejool dates, pitted, soaked overnight in room temperature water
2 cups of semi-sweet vegan chocolate chips
2 cups almond milk
¼ cup cocoa powder
Directions
For almond milk ganache:
1. Bring almond milk to a boil.
2. Melt chocolate chips over a double boiler.
3. Add hot almond milk to melted chocolate chips. Whisk until creamy and smooth.

For truffles:
1. Drain water from soaked dates, then place dates in food processor.
2. Pulse until dates form a ball. Remove dates from food processor and place in a bowl.
3. Using your hands, form 1-inch diameter balls.
4. Prepare a half sheet pan layered with parchment paper.
5. Dip balls into almond milk ganache, coating completely, then set on parchment paper.
6. After all the balls are complete and dipped, sprinkle with cocoa powder.
7. Refrigerate balls for at least 2 hours.
*Once set, they can be placed into individual bags and handed out as healthy treats. Keep for up to a week in the refrigerator or up to a month in the freezer, simply thaw.
xx, The FabFitFun Team