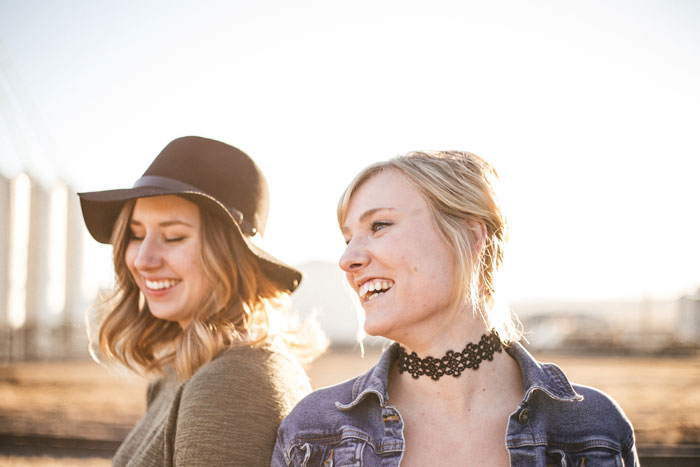 Feature Image by Priscilla Du Preez
Words have the power to hurt us, but they also have the power to heal us, so why not choose the latter? Celebrate International Women's Day with words that uplift and empower you and those around you to be your best selves.
Gather your girls and read through these quotes by some incredible women for your daily dose of inspiration.
"What I know for sure is that speaking your truth is the most powerful tool we all have…so I want all the girls watching here now to know that a new day is on the horizon! And when that new day finally dawns, it will be because of a lot of magnificent women, many of whom are right here in this room tonight, and some pretty phenomenal men, fighting hard to make sure that they become the leaders who take us to the time when nobody ever has to say 'Me too' again." — Oprah Winfrey, Talk Show Host, Actress, and Producer
"Belonging shouldn't mean you are like everyone else. You want to feel accepted, but you don't have to look like everyone around you, you don't have to follow the exact same path as someone before you. I think that's been my experience — that it's OK to be different, it's OK to be unique, that you can set your own path." — Misty Copeland,  Principal Dancer of American Ballet Theater
"I believe ambition is not a dirty word. It's just believing in yourself and your abilities. Imagine this: what would happen if we were all brave enough to believe in our own ability? To be a little bit more ambitious? I think the world would change." — Reese Witherspoon, Actress
"I love to see a young girl go out and grab the world by the lapels. Life's a bitch. You've got to go out and kick ass." — Maya Angelou, Author
"If you want to run for prime minister, you can. If you don't, that's wonderful, too. Shave your armpits, don't shave them, wear flats one day, heels the next. These things are so irrelevant and surface to what it is all really about, and I wish people wouldn't get caught up in that. We want to empower women to do exactly what they want, to be true to themselves, to have the opportunities to develop." — Emma Watson, Actress and Founder of #HeforShe Movement
"One day you will have the power to make a difference, so use it well." — Mindy Kaling, Actress and Author
"Courage is more exhilarating than fear, and in the long run, it is easier. We do not have to become heroes overnight. Just one step at a time, meeting each thing that comes up, seeing it is not as dreadful as it appears, discovering we have the strength to stare it down." — Eleanor Roosevelt, Former First Lady and U.S. Delegate to the United Nations
xx, The FabFitFun Team