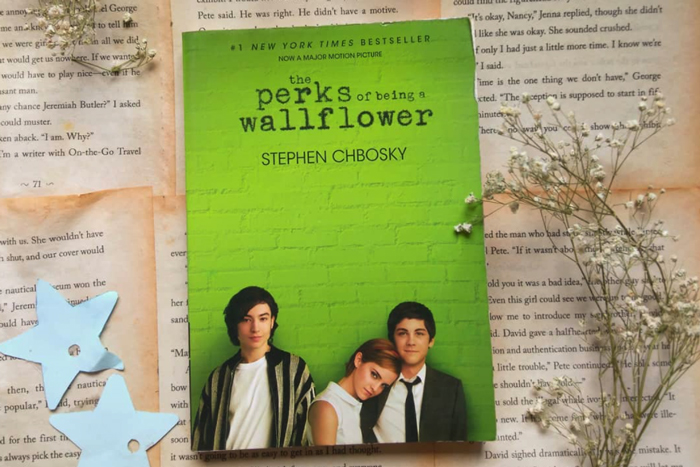 Feature Image by @austentimes
If you love to read, then you're well aware of the feeling of falling in love with a book only to wish you could read it again with fresh eyes. And, if you've never encountered such a feeling then—we hate to be the bearer of bad news—you need to up your book game. To help you do just that, ahead, discover the 10 books we'd do anything to read again for the first time.

Now a major motion picture, The Hate U Give follows Starr Carter, a 16-year-old Black adolescent who goes to a prep school but lives in a poor, predominantly Black neighborhood. This story focuses on her growing awareness of her Black roots and the boiling point at which she steps into a stance of activism.
---
If you're a fan of all things drama, riches, and romance, you can't go wrong with Crazy Rich Asians. The novel is part of a trilogy, so there's plenty more where it came from. P.S. The award-winning movie is one of the few that actually live up to the book.
---
As soon as you pick up this mysterious thriller, you won't want to put it down. Throughout its pages, you'll learn just how difficult it is to truly know the ins and outs of other people's lives.
---
The debut title from Jasmine Guillory, The Wedding Date is modern romantic prose at its finest. It focuses on a groomsman and his last-minute, unexpected date to the wedding—not to mention their relationship following the event. (P.S. Guillory has released four more books, all of which feature intertwining characters.)
---

One of the all-time greats, The Great Gatsby centers around the wealthy Jay Gatsby, his love, Daisy Buchanan, and the lavish parties he throws out on Long Island during the Jazz Age.
---
Beloved by readers all across the world, Untamed is all about modern womanhood, particularly how to navigate the world as a woman. It's packed with insight and advice, which has been circulated wildly across social media since its release.
---
This is the story of two teenagers with cancer who fall in love after meeting at a support group. It will wreck your emotions, so make sure to have tissues nearby. If you end up loving The Fault in Our Stars, be sure to check out Looking for Alaska too.
---
If you loved Girl on the Train, be sure to read Sharp Objects. It follows reporter Camille Preaker who has to go back to her hometown to cover the murder of two young girls while also facing her manipulative, hypochondriac mother. You'll never guess the ending (unless, of course, you watched the HBO series, which, like Crazy Rich Asians, actually lived up to the book).
---
If you love romance and psychological thrillers, Nicholas Sparks' See Me is a welcome yet unexpected read. Best known for his tear-jerkers, Sparks shocked readers with the twists and turns in this novel.
---
Last but not least, The Perks of Being a Wallflower. It's a story about the reality of high school and what it's like from the outside looking in. It's personal and gritty and, trust us, you won't want to put it down.
xx, The FabFitFun Team