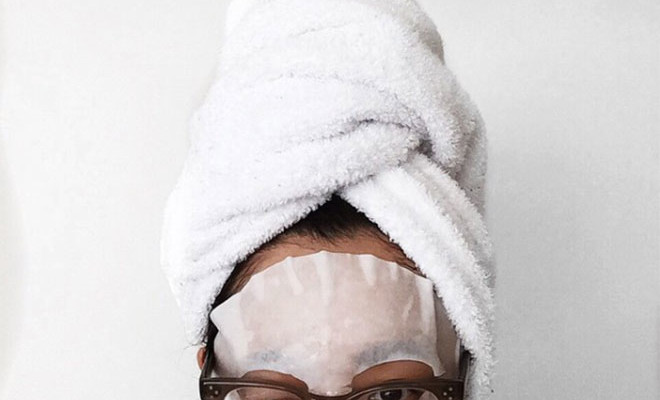 @imjennim
What could possibly be next in the K-beauty world? From snail creams to crazy sheet masks, Korea is constantly launching innovative, futuristic products. Since our inquiring minds wanted to know, we got ahold of Dr. Craig Kraffert, board certified dermatologist and President of Amarte, to tell us what's in store.
"Koreans tend to avoid harsher products in terms of acids, physical exfoliants, and inelegant formulations," notes Kraffert. "Also, Koreans focus more on multistep skin care, lighter products as well as fragrance choices, extracts that are combined with organized research to improve high-tech ingredients and the functional yield of extracts."
So stop what you're doing and check out what Dr. Kraffert had to say about upcoming trends and ingredients:
Ginkgo Biloba Nut Extract
Originally prescribed in the Dongui Bogam (a 17th-century text of eastern medicine) for treatment of respiratory ailments, ginkgo nut is a small piece found inside the Ginkgo fruit that possesses concentrated antioxidant activity that's rich in Vitamins C and E. Ginkgo also exhibits anti-inflammatory and calming properties and aids in the production of collagen and elastin.
Nowhere in this text does it mention the Ginkgo Biloba leaves, but that's the extract found in most skin care products that list ginkgo extract as an ingredient. This is due to the creation process, which is a painstakingly long process and requires four months at minimum, but the payoff is palpable.
---
Nano-Encapsulated Retinol
By nano-encapsulating retinol, the result is a retinol that's more stable and more slowly absorbed into the skin, making products more efficacious while diminishing irritancy. Instead of penetrating skin all at once, which leads to irritation, this form of retinol not only delivers the same anti-aging potency but over a more extended period of time. A fantastic example of this is the Amarte Eyeconic Eye Cream, an anti-wrinkle rejuvenator that delivers the highest levels of this enhanced stability retinol at 3.8%.
---
Magic Water Drops
As seen all over the Makeup in New York trade show, Korea's latest skin care advancement is "magic water drops," a visible veil of micro water droplets, which appear when product comes in contact with the skin. Perfect as part of a multi-skin care regimen, these light and fresh water-based serums absorb cleanly and optimize skin's ability to absorb and retain moisture without any added oil.
When you try it, you'll be hooked. Not only because these products provide coolness and softness while feeling feather light, but also because you can literally see tiny beads of water form (like magic) as you apply. They deliver that instant moisture surge we could all use right about now.
xx, The FabFitFun Team