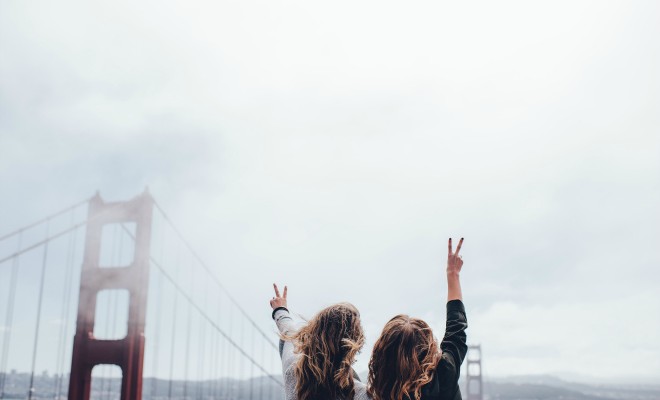 Taking a trip with a friend (or a group of friends) is a surefire way to create some of the most memorable experiences you'll ever have.
So whether you're planning to hit the road for a coastal cruise or getting ready to jet set off to your dream destination, know that the following types of friends can totally up the ante when it comes to your next adventure.
The planner. Traveling with a friend who loves planning will help make the trip go down without a hitch. From Pinterest-worthy hotspots to murals that'll serve as the perfect Insta backdrop, this friend will make sure everyone gets to check something off their bucket list.
The logical one. Don't confuse your most logical friend with the planner because they'll serve two completely different purposes on your next getaway. Your logical friend will be the final decision maker when it comes to taking that random private tour or staying out late in an unfamiliar neighborhood. Trust their judgment and street smarts because they know what's up.
The adventurer. Having a plan makes things run smoothly, but sometimes it's OK to stray away from the itinerary. Traveling with an adventurous friend is a great opportunity to step outside of your comfort zone, especially when it comes to taking detours or trying new food.
The spontaneous one. Much like the adventurer in your group, the spontaneous friend is famous for making decisions that'll probably result in memories you'll keep forever. They'll give you the push you need for that extra round of drinks or even extending the trip a couple of days at the last minute. Trust us, you won't regret letting them call the shots.
The BFF. Traveling far from home can induce feelings of homesickness so having your BFF nearby will make you more comfortable wherever you decide to roam. You'll find total comfort in all of the familiar things about them and feel extra secure on your epic adventure just knowing you have a solid partner in crime.
xx, The FabFitFun Team