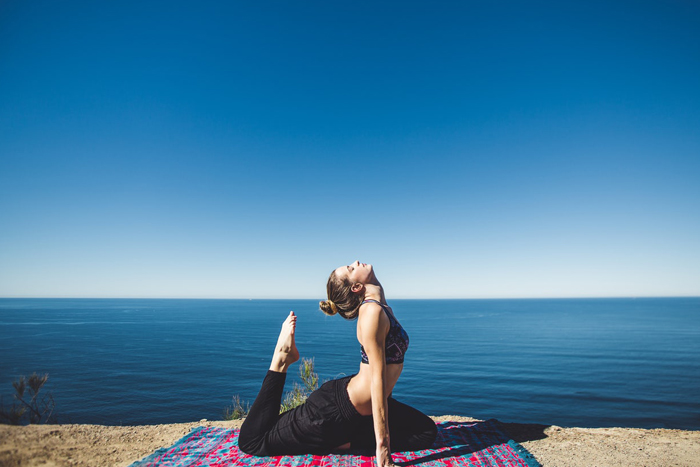 Photo by Matthew Kane
If you're looking to escape the hustle and bustle of your day-to-day life, you should consider a weekend getaway on a wellness retreat. Not only is it the perfect excuse to indulge in some serious "you time," your mind, body, and soul will thank you for the much-needed rest and relaxation.
In addition to feeling refreshed and rejuvenated, read on to learn why you should consider going on a wellness retreat.
Disconnect to reconnect
With endless iPhone scrolls, Netflix binges, and work days spent glued to the computer, it seems like our whole world is run by technology. But a wellness retreat is a surefire way to disconnect from the cyber world and reconnect with the present and yourself. Whether you partake in a guided group meditation, treat yourself to a relaxing spa service, or busy yourself with workouts, you'll get the tech-detox you need.
---
Connect with and learn from like-minded people
You'll be surrounded by individuals who value self-care and living a balanced, healthy life. It'll be a safe space for you to ask questions, share experiences, and connect on an emotional level with people from all over the country (perhaps even the world!). You'll also be guided by industry leaders who'll give talks, facilitate discussions, and encourage your growth.
---
Learn new ways to work out and stay active
A wellness weekend would be incomplete without its fair share of exercise. This is an amazing opportunity to try something that's outside of your comfort zone, like a high-impact dance class or an early morning boot camp. You'll also be in the presence of fitness experts who will be eager to share their practices and perfect your form. Who knows? You just might discover your new go-to workout!
---
Travel to a place you wouldn't normally visit
This is a great opportunity to explore a new part of the country and see it through a unique lens. If you're itching for warmer weather in the wintertime, consider traveling to Amelia Island, Florida for their Amelia Island Wellness Festival. It's a quick drive from Jacksonville International Airport and is hosted at the breathtaking beachfront by Ritz Carlton.
---
Return with a fresh perspective
By giving yourself a weekend of uninterrupted "you time," you'll leave the retreat feeling refreshed, centered, and happy to take your new experiences home with you. Your network will have expanded, your body will be stronger, and your mind less cluttered.
xx, The FabFitFun Team